Earlier this year the American Association of Sexuality Educators, Counselors, and Therapists (AASECT) released a position statement on asexuality.  Jared Boot (PsyD III) played an integral part in advocating for and composing the statement which was titled "Position on the Dignity and Rights of Asexual Individuals." Below, Jared shares his experience working with AASECT on this important project. Read the statement here.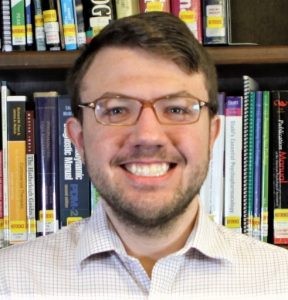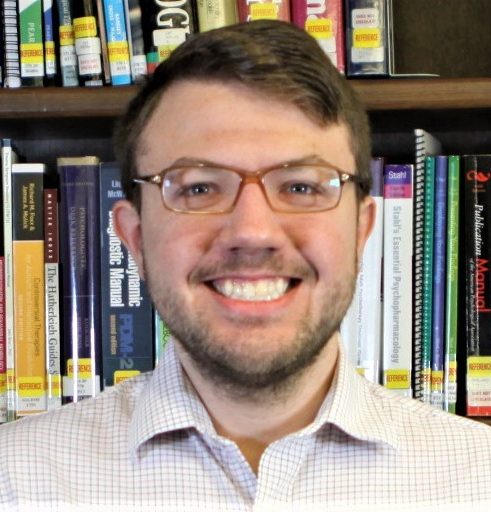 Could you tell us about what AASECT is and what they do?
The AASECT is an organization that consists of sexuality educators, therapists, and counselors. It is a multidisciplinary organization; therapists include psychologists, MFTs, counselors, and social workers. Sexuality counselors include physical therapists, physicians, physician assistants, nurses, among other allied health professionals. The organization's primary purposes include promoting sexual health and advancing the highest practice standards for sexuality educators, counselors, and therapists. Accordingly, AASECT is involved in advocacy, certification, education, conference programming, and community building.
How did you get involved with the AASECT? 
I became involved with the AASECT when I was a master's practicum student at Dr. Joe Kort's office, the Center for Relationship and Sexual Health. I was inspired by Dr. Kort's humanistic clinical practice in his work with clients and his encouragement of interests in sexual health, especially as they relate to advocacy. For instance, through continuing education and involvement with Modern Sex Therapy Institutes, I learned how to better work with and advocate for marginalized individuals such as those belonging to the polyamorous, kinky, transgender and gender diverse, and asexual communities.
What led to AASECT deciding to make this statement?
Over the past decade, the amount of research and social awareness of asexual and ace-spectrum individuals has gradually increased. The chair of the advocacy committee of the AASECT is very passionate about social justice and advocacy for marginalized communities within the field of sexual health. Among other initiatives for this year, she was looking for an individual interested in and passionate about writing a position statement outlining the rights and dignities of asexual and ace-spectrum individuals.
What did your involvement in creating the statement look like?
I was the primary author and drafted the original statement reviewed by the advocacy committee chair and the AASECT board and edited with their feedback. I drew on my advocacy work, such as Asexual-101 trainings I have provided to other clinicians and my research in this area (e.g., dissertation and conference presentations at the APA Convention and GLMA: Health Professionals Advancing LGBTQ Equality's annual conference).
How do you think (or hope) this statement will impact asexual individuals?
As a member of the ace-spectrum community, I belong to online groups for asexual and ace-spectrum folx and shared the statement. I was fortunate to see that some individuals had hope reignited in the promise of therapy in a safe and affirming environment despite many past harms that they and others in their community may have suffered. I hope that future organizations will issue position statements affirming the rights and dignities of asexual clients/patients. Asexual and ace-spectrum individuals deserve access to supportive therapeutic interventions provided by knowledgeable clinicians regardless of whether their therapist belongs to the AASECT.
Based on this experience, do you have any advice for other students and clinicians who want to get more involved with professional organizations? 
My advice is for other students and clinicians to follow their passions and use the broad field of psychology to make the world a better place! Regardless of your particular area of interest, there are tangible ways to make an impact beyond the therapy room, whether through position statements, conference presentations, journal articles, newsletter articles, or trainings directed to other professionals or the community at large. As the Dalai Llama said in 2013, "just as pebbles spread out when a single pebble is dropped in the water, the action of individuals can have far-reaching effects."