Preparing students for diverse careers in psychology…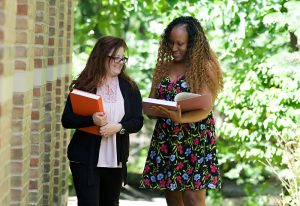 As a graduate student, you will benefit from individualized attention and experiential learning afforded by the MSP educational environment. Faculty support academic freedom of inquiry and freedom in research, principles that are essential to the purpose of higher education and fundamental to the advancement of knowledge and truth. The responsibility for the integrity of the academic programs lies with the faculty who continually assess and enhance content and requirements to meet the needs of today's clinicians.
MSP employs the practitioner-scholar training model which generates an exchange between the clinical work and scholarship, with each perspective informing and balancing the other. This model incorporates the development of reflective skills, critical thinking, disciplined inquiry and multiple ways of knowing in practice, while stressing the important role of theory and research in informing practice. 
---
The Master of Arts in Clinical Psychology (MA) is an intensive program designed to provide students with the knowledge and skills to become limited licensed psychologists and psychotherapists.
---
The Doctor of Psychology in Clinical Psychology (PsyD) is a post-master's professional degree for those pursuing the highest level of practice in clinical psychology. Utilizing the practitioner-scholar model, the doctoral program provides discipline-specific knowledge and profession-wide competencies to ground curriculum, clinical training, dissertation research, and scholarship.
---
In response to the demand for Board Certified Behavior Analysts (BCBA®), the Michigan School of Psychology offers a post-master's Certificate in Applied Behavior Analysis (ABA), as well as a concentration within the Master of Arts in Clinical Psychology program.
---
The Moustakas Johnson Library offers access to a comprehensive collection of materials supporting both the master's (MA) and doctoral (PsyD) degree programs in clinical psychology. The library provides innovative and high-quality services and materials contributing to the learning, teaching, research and study of psychology and its applications for service to diverse communities.
---