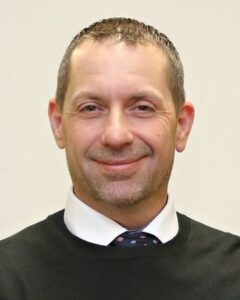 Brian Spitsbergen, PhD, LPC, CAADC
President
Dr. Spitsbergen joined MSP as a member of the Board of Trustees in 2017. As a Board member he served as Secretary for a three-year term before stepping into the role of Vice Chair in 2021. In 2022, Dr. Spitsbergen stepped into the role of Interim President before being appointed to the role for a longer term. Dr. Spitsbergen earned his PhD from Oakland University in Counselor Education and is the founder of Brian Spitsbergen PhD, PLLC, a private practice focused on individual and corporate counseling and consultation for behavioral health and substance use disorders. Dr. Spitsbergen has worked directly in the SUD treatment field for over 30 years and has extensive experience in executive leadership, development of cutting-edge behavioral health, and treatment for adolescents, adults, and families. He has also led several regional projects to tackle the opioid crisis.
Mike Tyler, PhD, LP
 Vice President of Academic Programs
Dr. Tyler joined the Michigan School of Psychology in 2022 as the Dean of Academic Programs. As an experienced administrator and licensed psychologist, he brings a deep understanding of the challenges facing higher education broadly as well as the unique needs faced by psychology programs. 
Dr. Tyler completed his degree in Counseling Psychology at Indiana University and immediately accepted a position as a founding faculty member at Florida Gulf Coast University.  While in Florida he was actively involved in professional associations at the state and national level, received two teaching awards, and maintained an active research program.  With his family he relocated to Michigan where he was on the faculty of Wayne State University and served in an administrative capacity at Baker College.  Most recently he has served as the Associate Provost for Graduate and Online Education at Valparaiso University in Valparaiso, Indiana.
Outside of academia, Dr. Tyler worked for several years in a psychiatric hospital primarily with young adolescents. In Florida he worked with Southwest Florida Addiction Services primarily in an adolescent residential drug treatment center, as well as a community mental health center meeting the needs of clients in the rural interior of Florida. In his private practice, he focused on relationship issues.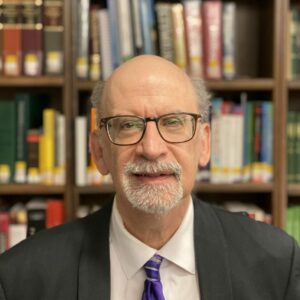 Jim Maher, PhD
Clinic Director

Dr. Maher joined the Michigan School of Psychology in August 2019 to help develop the Michigan School Psychological Clinic. He previously worked in Detroit area hospitals on psychiatric inpatient units and was at Henry Ford Wyandotte Hospital for twenty-four years. While there he was the Lead Clinician for Behavioral Services, conducted daily individual and group psychotherapy, and directed the training of psychology students in both internship (1999-2004) and practicum (2008-2019) settings. Dr. Maher has also served as an Adjunct Professor and Supervisor at the University of Detroit Mercy for fifteen years, teaching a variety of courses including Group Therapy and Psychology in a Hospital Setting.