In Mid-December, we were delighted to welcome Holly Tocco, as our new Clinic Manager. Below, Holly offers insight into her role at MSP and a little about herself. Welcome Holly!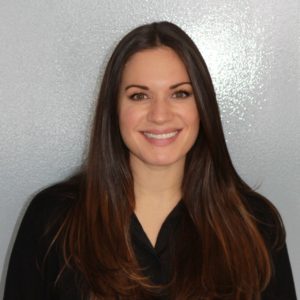 Give us a snapshot of your professional/academic background.
Pertinent to this role, I studied psychology at Western Michigan University, and have worked as a clinical team lead in a healthcare setting.
Describe your role at MSP.
I assist Clinic Director, Dr. Maher, with the daily operations of the MSP clinic.
What attracted you to working at MSP?
The people who work here! From my very first interaction, I felt welcome. Everyone is so kind, friendly, and approachable. It feels like a family.
What are you looking forward to most in this position?
I'm excited to assist the clinic staff, continue to grow the clinic, and help things run even more smoothly.
What is one thing that people might be surprised to know about you?
I'm obsessed with my Peloton, and ride almost every day.