It was my honor to be selected as one of the new members of the American Psychological Association of Graduate Students Committee on Sexual Orientation and Gender Diversity (APAGS-CSOGD). My two-year term began in January of 2021. I am so excited to be a part of governance for APAGS and be part of a committee that works on behalf of LGBTQIA+ graduate students in psychology. This committee jointly runs the LGBT Graduate Student Mentoring Program with APA.
I have been fortunate enough to have a mentor through this program for the past year. It's vital for students to have a mentoring relationship that feels safe and where open communication can occur regardless of identity. It has helped increase my confidence, learn more about sexual orientation and gender identity research, and it has helped by identifying opportunities where I can have an impact on the lives of other LGBTQIA+ graduate students.
APAGS-CSOGD offers a plethora of resources to students and institutions to support their LGBTQIA+ students. For example, they published a guide to support trans and gender diverse students, which inspired changes at the Michigan School of Psychology like designating gender-inclusive bathrooms and encouraging pronoun use to increase understanding of gender diversity and facilitate trans and gender diverse students feeling safer expressing themselves.
The committee also offers training videos on working with gender and sexual minority issues and increasing cultural competence.
Most recently, APAGS-CSOGD solicited a call for writing grant proposals to recognize and celebrates the diverse personal experiences of LGBTQIA+ graduate students. Please check out the APAGS-CSOGD webpage to learn about other resources.
It's a privilege and honor to hold this position. I encourage LGBTQIA+ students and allies to reach out to me regarding future initiatives they'd like to see the committee pursue.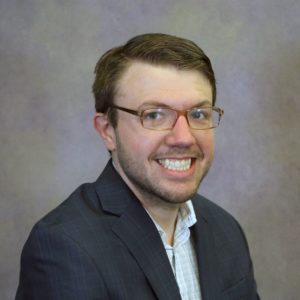 Jared Haury-Boot, a second year doctoral student, is also Chapter Treasurer of Psi Chi and WPATH Student Initiative Chair.