Dear MSP Students and Colleagues,
I am disgusted and pained by the domestic terrorism and racist mob violence our country witnessed on Wednesday at the U.S. Capitol. This attempted insurrection, led by individuals carrying Confederate flags, erecting gallows, displaying racist and anti-Semitic words and symbols, and parading White power symbols and regalia are all acts of domestic terrorism, White supremacy, and White nationalism. These acts are despicable and illuminate the racial injustices we have seen since the formation of the United States.
Wednesday's events compound the many other stressors our country is experiencing—continued acts of racism and violence specifically targeting Black and Brown persons and those with multiple marginalized identities, as well as the COVID-19 pandemic and related experiences of school closures, food insecurity, grief, illness, job loss and a lack of social connectedness.
All of this is occurring while we are beginning Semester-2 and 2021. We are trying to do something that is so normal and routine for us in a time that is anything but normal and routine. Preparing for class, attending meetings, doing homework, participating in classroom discussions may all seem out-of-place given what we are living through.
In times of great strife and uncertainty, it is important to revisit our why, which is the MSP vision and mission. At MSP our vision is "Healthy people, healthy relationships, healthy communities." Our mission is to "Educate psychologists today who will transform our world tomorrow." This time in our history calls for us to revisit, embrace and advance our vision and mission even more because our work as psychologists can and will continue to help us dismantle educational, political, economic, and social systems of oppression and transform them into equitable systems of support, opportunity, and advancement for all of us. Our world needs this vision and mission. I know that we can and will meet this moment for ourselves, our MSP Community, and the larger world around us.
Doing this work is not easy in the best of times, so I ask that you first and foremost take steps to care for yourselves and your families. Identify the self-care or support you need and take it. Beyond this, I ask that we each commit to an ethic of care as we work together because we will need to rely on and support each other as we navigate the times ahead.
I look forward to the important work that we will do together this semester. Let us all work together to dismantle hatred, find our common ground, unapologetically love one another, and celebrate our diversity. Thank you all for all that you do, and please continue to take care.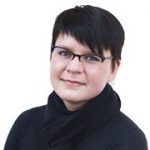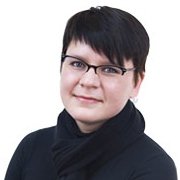 In Community,
Shannon Chávez-Korell
Dean of Academic Programs, Chief Academic Officer