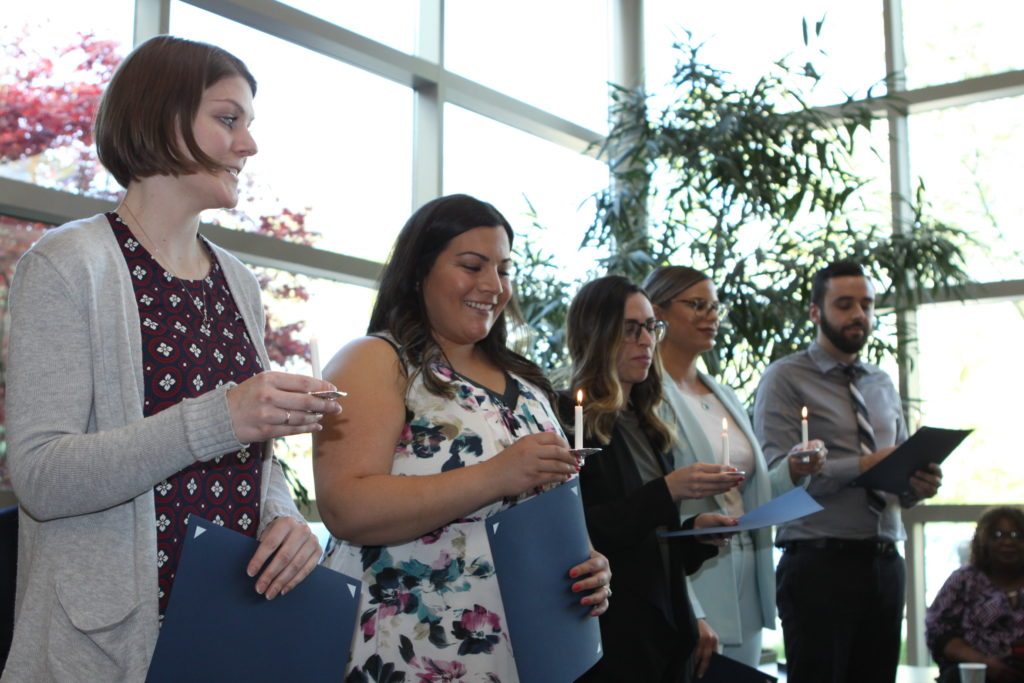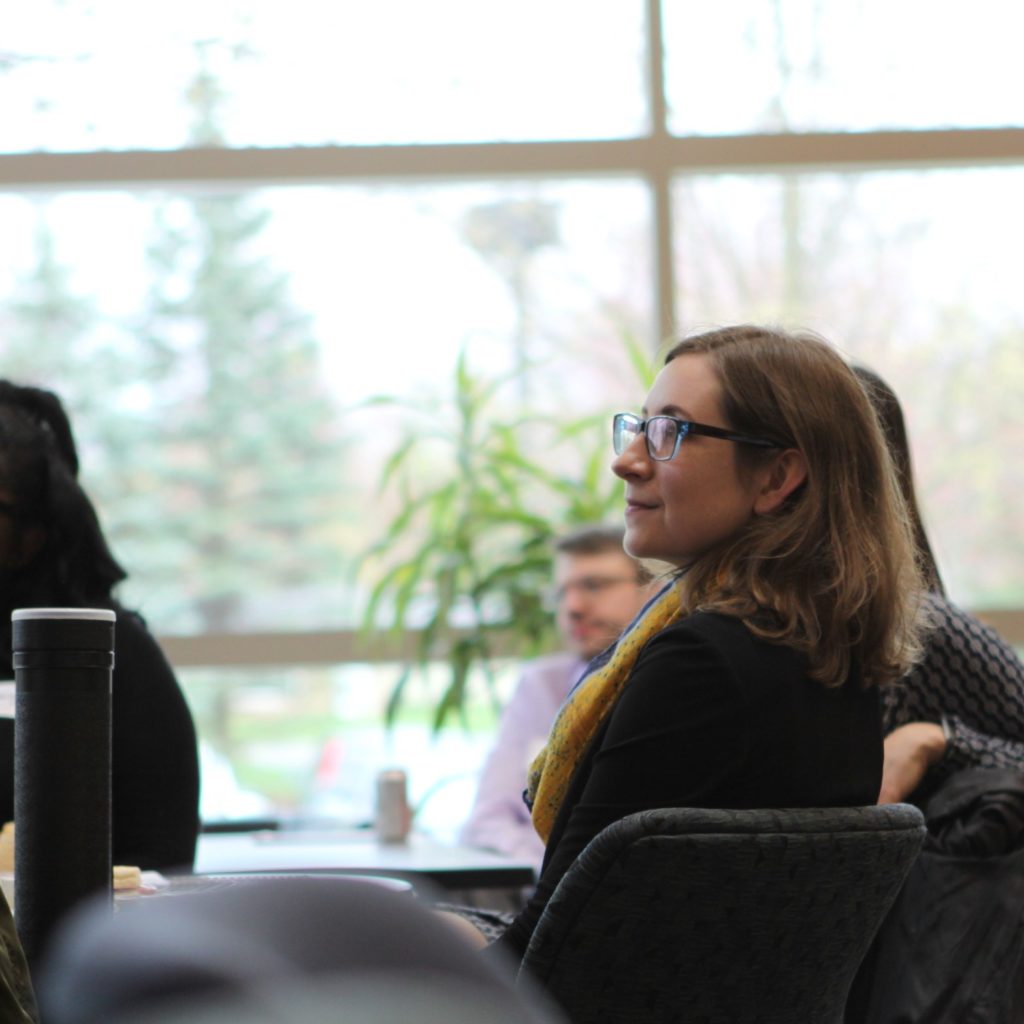 The Psi Chi chapter at MSP hosted the annual candlelit Induction Ceremony for new members on May 13.
Family and friends joined the Psi Chi Board for this beautiful ceremony.
MSP hosted the First Annual Cultural Competency Conference (CCC) on Friday, May 17.
The CCC was designed to offer students the opportunity to build cultural competency skills in a safe, workshop setting. Attendees were able to choose from 16 workshops on a variety of topics.
We were delighted to welcome Dr. Sarita Palmer, Assistant Professor at Howard University, to offer the keynote address.
Other News:
Career Services Month (May 6-June 7, 2019) kicked off in May with the opportunity for students to sign up for a "mock interview" session with Carrie Pyeatt. In May, students also had a chance to drop off a resume to be edited, have a professional-looking headshot taken in the library, and attend workshops on cover letters, job hunting with a TLLP, and an introduction to the EPPP.
May was a busy month for Continuing Education! MSP alum John Brennan, PsyD, LP, JD presented his popular CE Workshop on the intersection of psychology, ethics, and the law. MSP alum Betz King, PsyD, LP presented on the therapy dog certification process. And Dr. Ann Smith offered a repeat of her popular CE Workshop on domestic human sex trafficking.
IDEA hosted two Critical Conversations on May 7 & 21 and a Saturday morning volunteer opportunity at Freedom House in Detroit.
MSP alum Laura Hutchison, PsyD, LP, RPT presented a brownbag introduction to play therapy for students.
In Blogs:
President Fran Brown answered some questions about humanistic psychology in the second The President's Perspective blog. Cynthia Ransley, MA ('15) makes the case for alumni (and soon to be alumni) to get involved (and stay that way!). MSP alum Dr. Betz King talked about her experienceworking for many years with her therapy dog Paisley. We offered a preview of Career Services month activities for students to plan to attend. Dr. Lainie Epstein ('14) talked about the clinic she is opening in our latest Life After MSP.