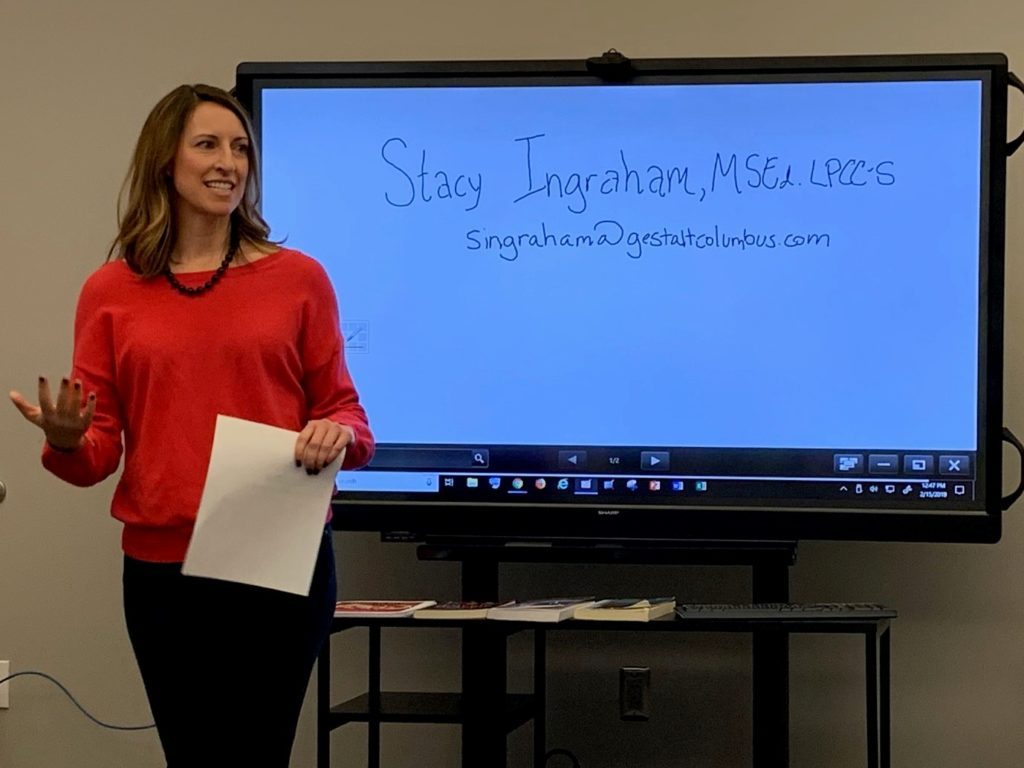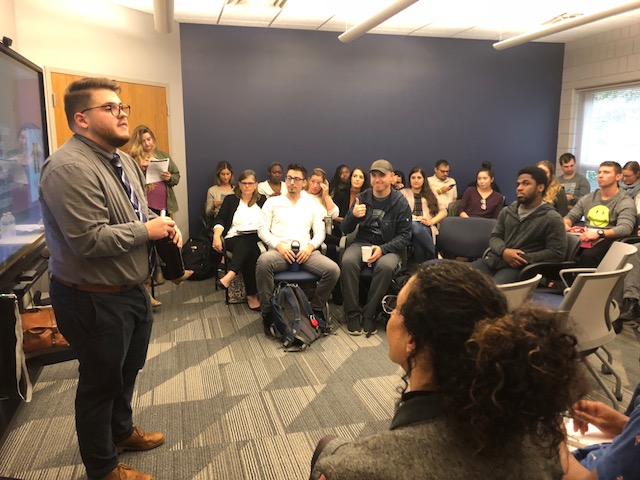 Student Engagement welcomed back HAVEN for a talk entitled  "On Recognizing and Responding to Intimate Partner Violence" on February 7.
Other News:
The peer led, free EPPP Preparation Workshop that ran for 8 weeks on Thursdays at 5 PM began on February 7 with an introduction to the EPPP. This workshop takes place each year during second semester and offers a birds-eye view of the content and test taking strategies.
Students engaged a fun "Perfect Match Game" for psychologists on February 26! Students competed against each other to guess a psychologist based on clues provided. Winners went home with books on working with couples and families in therapy.
Dr. Dustin Shepler hosted two "Proposal to Poster" Workshops for students who were preparing to present research at spring conferences.
On February 21, IDEA hosted a second Critical Conversation on "Racial Issues in Clinical Work." Presented by MSP doctoral students Andrea Taylor, Ariel Magidson, and Carmen Cochran, students, faculty, and staff gathered to begin a conversation about race in the clinical setting.
 In Blogs:
Brittany King (PsyD 1) offered Student Experience: Jumping In on getting involved with campus life. We talked with Dawn Krull, MA ('17) about the new Alumni Advisory Board. Ann Abbey (MA) shared her tips on finding balance (or not) in our latest How I Make It Work blog. Cynthia Ransley, MA ('15) makes her case for avoiding the siren call of busy.