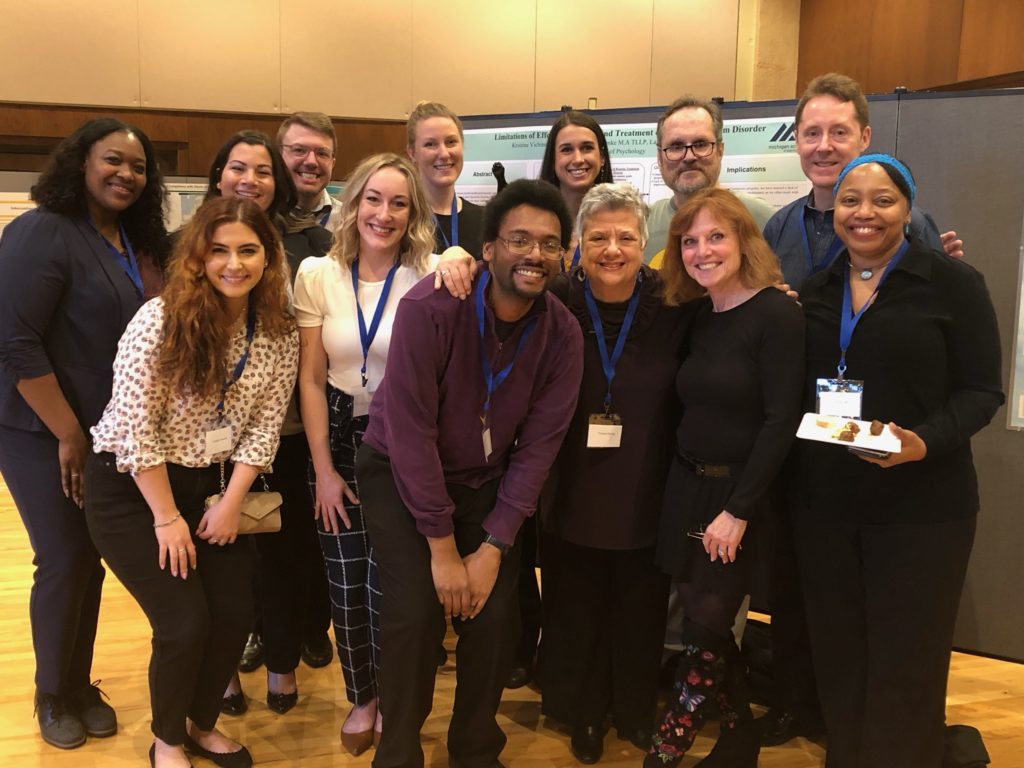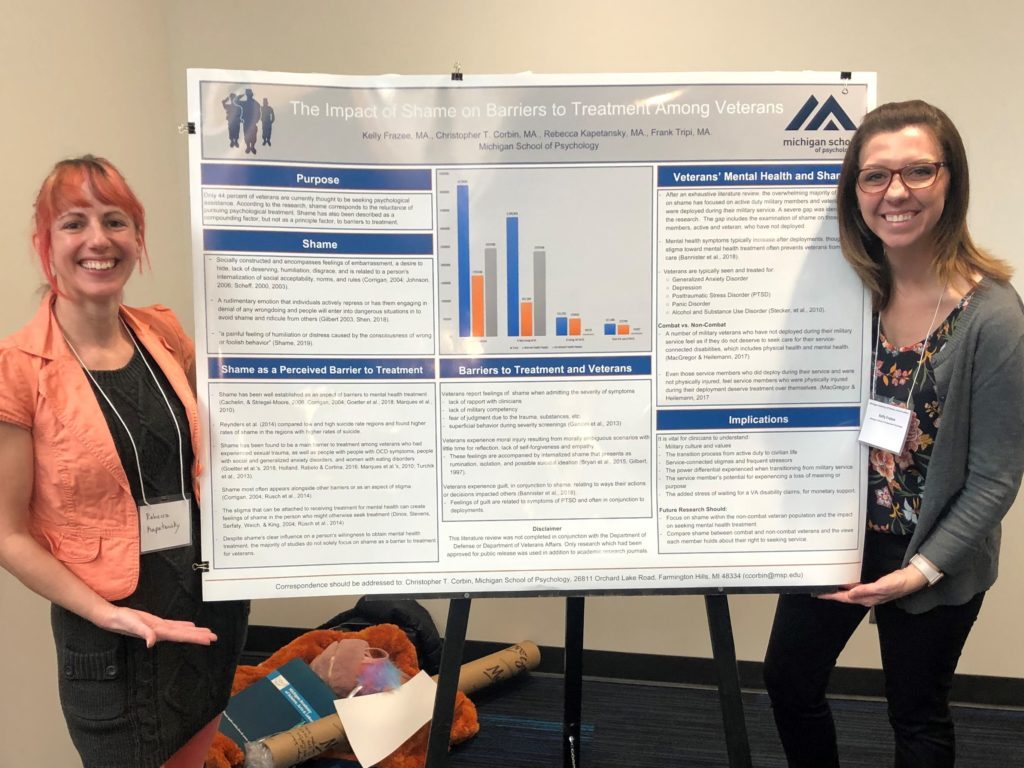 Other News:
Dr. Melissa Farrell presented a family therapy brownbag on the topic of helping families support a child going through the "coming out" process.
We were delighted to welcome Dr. Bruce Hillenberg, Director of Psychology, Pain Medicine at Beaumont Health System, to present a CE Workshop entitled "Guiding Individuals Living with Chronic Pain Towards Improved Psychological Flexibility." 
MSP alum Dr. Liza Du-Plessis ('18) presented a (rescheduled!) presentation on "Continuous Traumatic Stress and Compassion" as part of Student Engagement's January theme of trauma.
Dr. Georgios Lampropoulos offered students a brownbag lecture on presenting and publishing many kinds of student work including research, case studies, literature reviews, and more. Dr. Lampropoulos also offered insight into how to find the right conferences and journals and walked students through the submission process. 
In Blogs:
We shared an exciting Foster the Future Phase II Update. MSP President Fran Brown reflected on the highs and lows of her tenure so far in her first The President's Perspective blog. Sierra Gillis (MA) shared her experience in helping to create the Cultural Competency Conference. Roger Maki-Schramm, MSP Director of Financial Aid, talked about best options for student loan repayment.
MSP Program Director Dr. Shannon Chávez-Korell sent a letter to the entire community following the attacks in New Zealand.