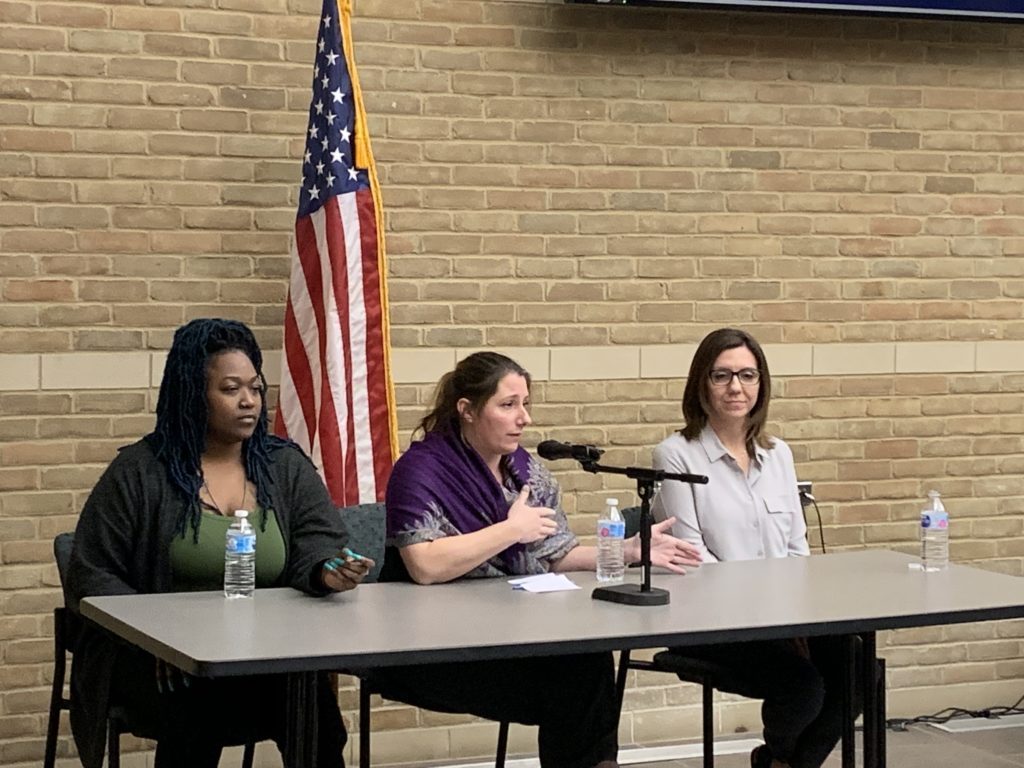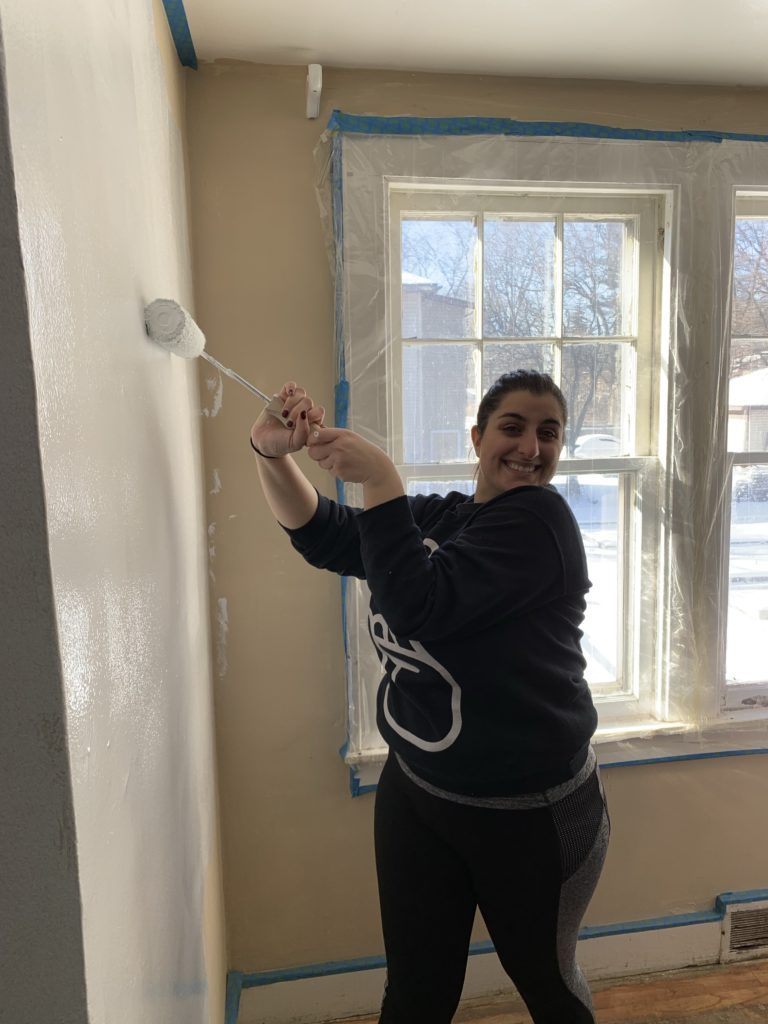 On January 18, Student Engagement hosted a free screening of the PBS POV documentary, "Of Men and War" created by filmmaker Laurent Bécue-Renard.
After the film, attendees discussed the film with a panel of experts that included Carrie Nantais, PhD, who completed a predoctoral clinical internship at the John D. Dingell VA Medical Center, working with Veterans' mental health in both PTSD and substance abuse and two current MSP students who are also veterans, Kelly Frazee (PsyD 1) and Sharmane Brown (MA).
IDEA members hosted a day of service on January 21 in honor of Dr. Martin Luther King, Jr. Volunteers worked with staff from Micah 6 Community in a variety of renovation and painting projects to benefit a family in need.