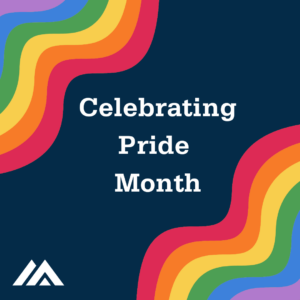 June is Pride Month, a time to celebrate the LGBTQIA+ community. Pride, which originated as a commemoration of the Stonewall Riot, is a time of self-affirmation and increased visibility for LGBTQIA+ individuals. Beyond being a celebration, Pride is also an important time for the uplifting of advocacy work being done by the community. We've compiled a list of ways to help get you started celebrating, learning, and participating in advocacy work this Pride Month.
Celebrate Pride
Keep up-to-date on LGBTQIA+ Treatment Guidelines
As clinicians, it is important to be aware of the necessary guidelines for implementing affirming treatment with the LGBTQIA+ populations we work with. The American Psychological Association has suggested guidelines to assist clinicians in implementing this culturally competent practice with the LGBTQIA+ community, Guidelines for Psychological Practice With Transgender and Gender Nonconforming People and Guidelines for Psychological Practice with Sexual Minority Persons. For more information on the relationship between Pride and psychology check out last year's blog.
Learn About the History of  LGBTQIA+ Activism and the History of Pride
Buy From LGBTQIA+ Companies
Local LGBTQIA+ Organizations to Support
Other Ways to Support
Stay informed on anti-LGBTQIA+ legislation and how to fight it.

Read LGBTQIA+ literature.

Support LGBTQIA+ artists and musicians.
Most importantly keep learning and reflecting and remember that the challenges the LGBTQIA+ community faces are ongoing, not just history. Incorporate allyship into everyday action, not just during Pride Month.

A special thanks to The Inclusion, Equity, and Diversity Alliance (IDEA) E-Board for their contributions to this posting and the celebration of Pride Month at MSP.