Ethan Reischling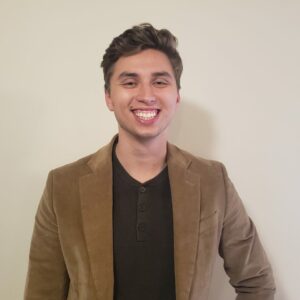 Hometown: Ann Arbor, MI
Program: PsyD
Book I would recommend: How to Die by Senecca
Favorite Quote: "A person who thinks all the time has nothing to think about except thoughts." -Alan Watts
What would people be surprised to know about you? 
I was involved in theater, choir, and band throughout high school and my undergraduate career. I still play guitar and sing today. It's one of my favorite pastimes!
Name a cause you are passionate about.
I'm passionate about men's mental health and destigmatizing mental health in young people.
Why did you choose MSP?
MSP has created an environment that is completely unique. I completed my MA at MSP and am genuinely excited to have the opportunity to learn from the wonderful staff and faculty again.
What do you want to do with your degree?
I hope to open a clinic that is focused on training new clinicians and am interested in developing mental health education programs in middle and high schools. I also plan to consistently be involved in research.
What are you most looking forward to about your program?
I am most looking forward to developing research and expanding on the foundation that I developed during my MA training.