On Sunday, June 5th, 2022 the MSP community gathered together to commemorate 40+ years of educating psychologists in the humanistic tradition. The celebration took place on the school's campus in Farmington Hills in the form of an open house with a formal program taking place during the event.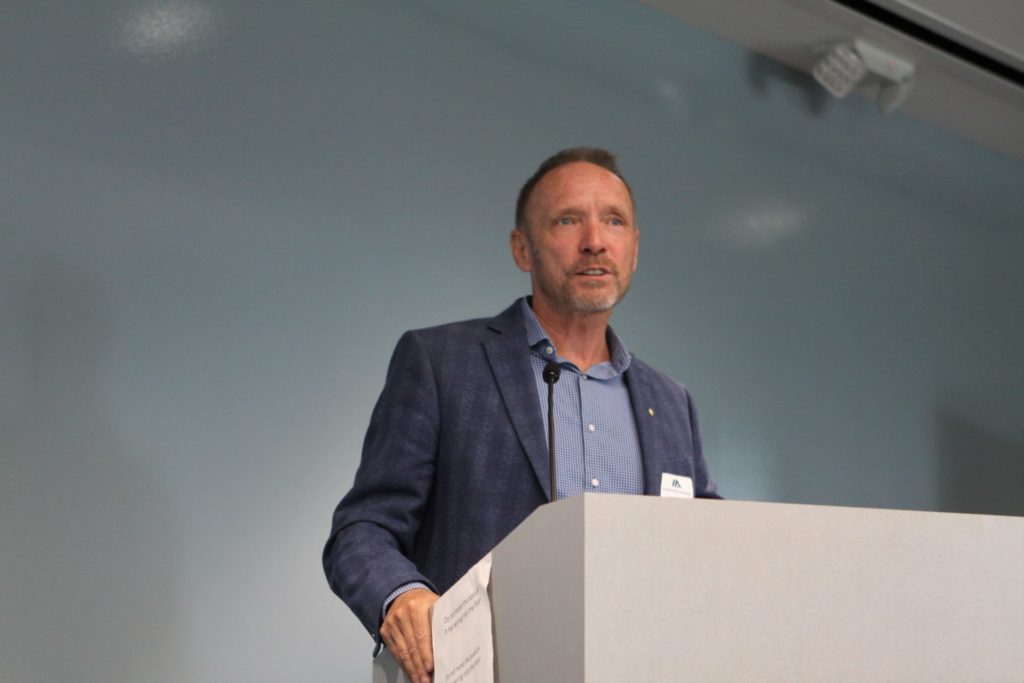 Oakland County Executive, David Coulter gave the keynote remarks during the formal program portion of the event. These remarks included a discussion of the destigmatization of mental health in recent years and the partnership between MSP and the Oakland County government in increasing access to care for local residents. 
Co-founders Dr. Diane Blau and Dr. Bruce Douglass returned to MSP and shared stories about the early days of the school, how MSP became what it is today, and their hopes for the future. In addition to the remarks they gave during the formal program, they also recorded an oral history that attendees could watch throughout the event.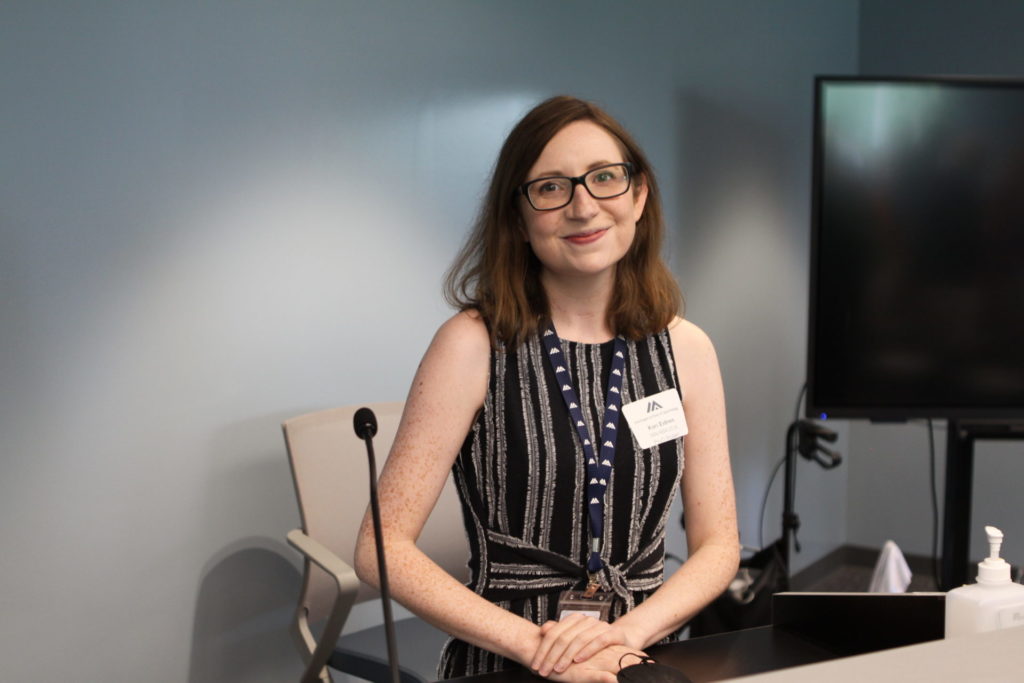 The winner of MSP's student essay contest, Kari Eidnes (MA '19, PsyD Student) shared what MSP means to her. 
"Asking for help has always made me feel vulnerable, but MSP has always rewarded that vulnerability. This care goes beyond the expected and permeates the staff, faculty, professors, students, and alumni."
In addition to our guest speakers, the open house featured a variety of activities that allowed guests to connect with the school's history. In Building A, attendees could view an oral history as told by our founders, and take a look at the institutional archives. Research posters from students, faculty, and staff were on display in the atrium and in the library guests could search for their thesis and dissertation, take advantage of a photo opportunity, and view a collection of MSP's most beloved books. 
For many guests, the 40th celebration presented the first opportunity to see the Diane S. Blau building, which opened in 2021. The building is home to the Michigan School Psychological Clinic which was open to visitors throughout the event. 
The open house also featured campus tours, a slideshow featuring photos and memories, refreshments, and plenty of opportunities for reconnecting with old classmates, students, and teachers.