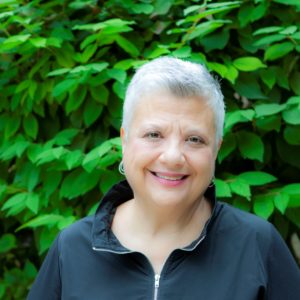 Dear MSP Community,
Welcome to a new academic year at the Michigan School of Psychology. For the first time in several months I'm writing to you from my office on campus; I'm delighted to be doing so.
Even while the risk of COVID and its variants continue, I'm experiencing a sense of relief that we seem to be inching back toward a normal academic environment; maybe not at 100%, but things are starting to look and feel familiar. Yes, the future still feels somewhat uncertain, but hey – we're here!
We're taking every precaution to provide the safest environment possible and, for those attending remotely during the first semester, to maintain the quality online experience our students have come to expect. As you learn more about these precautions, please absorb this information with patience, tolerance and the understanding that our only intention is to protect all in the MSP community. These decisions were made only after a great deal of research, collaboration, and with the consideration of best practice recommendations.
At last year's graduation ceremony, I quoted Elizabeth Edwards, an American attorney, author, and health care activist who said the following as she battled cancer, "Resilience is accepting your new reality, even if it's less good than the one you had before. You can fight it, you can do nothing but scream about what you've lost, or you can accept that and try to put together something that's good."
Together we are putting together "something that's good." Operating safely in our new normal is a partnership among the entire community; we'll only be successful if all of us are invested in the safety of one another. We are strongest when we work together toward a common goal.
To our returning students: You have weathered the storm and are still adapting in ways that ensure the important work of humanistic psychology continues.
To our incoming students: You are entering into a field of study that has never been more relevant and foundational to a healthy society.
To our faculty and staff: Thank you for your continued teaching and service excellence under difficult conditions.
We will continue to adapt as necessary as the year progresses. But for now, I am choosing to live in the moment and I hope you will, too.
I wish each of you a successful and happy year!
In community,
Dr. Brown