This year, we recognize the contributions made by two members of the MSP Board of Trustees in particular as they transition to new roles. The terms of Dr. Tanya Martin and Paul Sturgis are coming to an end.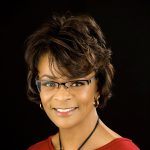 Dr. Tanya Martin (Clinical Psychologist)
Chair, Board of Trustees 2018-2021
Vice Chair, Board of Trustees 2015-2018
Member, Board of Trustees 2010-2021
Tanya Martin has served on the Board of Trustees for 11 years, serving as Vice Chair and most recently as the Chair of the Board of Trustees. During her tenure as Chair, Dr. Martin successfully led the institution through a health pandemic, social crises, and a campus expansion.
She is an MSP alum and psychologist who demonstrates her commitment to our institution, her clients, and the community. There are many things that MSP has accomplished under her leadership. Dr. Martin has been a thoughtful and supportive partner, and we are immensely grateful for her service. We will miss her commitment to the board and her leadership.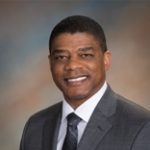 Paul Sturgis, MSHROD, SPR (Senior Director of HR Strategy & Organizational Effectiveness at Michigan Medicine)
Member, Board of Trustees 2012-2021
Paul Sturgis has served on the MSP Board of Trustees for the past 9 years, serving 3 consecutive three-year terms. As a Board Member, Paul generously shared his knowledge and expertise gained from years in human resources leadership at Michigan Medicine. Paul's dedication and leadership has helped evolve MSP over the years. We are going to miss his wise counsel and steady guidance.