Part of the challenge for students of clinical psychology is understanding that the career of a psychologist tends to unfold in phases.  And, that some parts of this process consist of self-doubt and fear.  Sharing the joys – and the challenges – of a career in clinical psychologist can help normalize the experiences that are very common, but may feel  to an individual psychologist like something has gone wrong.  Borrowing from Jeffrey Kottler's (2012) depiction of the different stages in the career of a psychologist, we asked MSP faculty and staff to share their perspectives of how it felt along the way.
---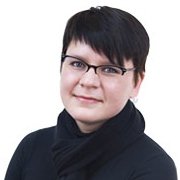 Shannon Chavez-Korell, PhD
---
La-Toya Gaines, PsyD
---
Heidi Martin, PsyD
---
Ann Smith, PsyD
---
Ryan Blackstock, PsyD
---
Fran Brown, PsyD
---
Lee Bach, PhD
---
Ruth Anan, PhD
---
Kottler, J. A. (2012). The therapist's workbook: Self-assessment, self-care, and self-improvement exercises for mental health professionals (2nd ed., pp. 10-16).  Hoboken, NJ: John Wiley & Sons, Inc.