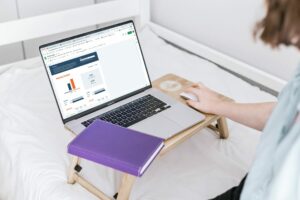 As the price of higher education rises, it might be difficult to find grants and scholarships for MA and PsyD students studying clinical psychology. Finding and applying for scholarships, though, maybe a daunting procedure. Believe me, I've been there, and it took me a massive amount of time to get just a couple to alleviate my financial burden. In fact, it took me 3 months of hardcore research to understand which sites are legitime and which were just a "waste of time". I'm sure a lot of you have seen websites that say, "apply for scholarships with no CV or cover letter required!". I personally have not benefited from them at all. However, there is a small chance that they might work. Nonetheless, there are other ways in receiving scholarships that could help you throughout your scholarly years.
Here are my 3 golden rules that helped me through the process of my search:
Ask, Ask, Ask. There is no shame in asking around for help or guidance in your quest. It is important for you to connect with individuals whether it is through LinkedIn or professors or those who have already completed a similar program to you (if not the same one). Ask them how they managed to pay off their student loans and if they are aware of any scholarships. You might be surprised by the answers they might provide you with!
Search, search, and search some more. Looking up scholarships online might be dreadful; however, we are social scientists, and it's like researching articles online. Therefore, use your expertise in research and apply your knowledge!
Connect, apply, and then follow up. Connect with organizations that offer scholarships and apply to as many as you can. Yes, as many as you possibly can! I personally applied to more than 30 organizations/foundations and received 5 in return. While I have received only 16% of replies, it is still worthwhile.
Here are some steps you can take to find scholarships:
Check with the school. Many schools have scholarship programs, and the school's financial aid office can provide you with information about scholarships that are available. MSP offers scholarships to new and continuing students each year. 
Narrow down your search and look for scholarships based on your field of study. Many organizations offer scholarships, especially for students who are pursuing degrees in certain fields. A good kickstart is looking into professional associations and companies in your field of study. Many professional organizations, such as the American Psychological Association (APA) offer scholarships and grants to their members.
Check with community organizations such as foundations, churches, and civic groups. They may offer scholarships to students who live in the area or who are struggling with paying their loans.
Research government programs that offer a variety of scholarships and grants.
Check with your employer or your parents' employer as companies might offer scholarships to employees or their dependents.
Look into private foundations. Private foundations and organizations, such as the Psi Chi International Honor Society, offer scholarships and grants to students pursuing degrees in psychology.
Some government agencies, such as the National Institutes of Health (NIH) or the Health Resources and Services Administration (HRSA), offer scholarships and grants to students pursuing degrees in psychology and related fields.
Use social media. Follow scholarship providers on social media platforms like Twitter and Facebook to stay updated on new scholarships.
Once you've found scholarships to apply for be as honest as possible while writing your cover letter and truly portray your strengths and how you will personally benefit from and benefit the community with the scholarship granted to you.
Remember to keep track of application deadlines, and to apply to as many scholarships as you qualify for. Good luck!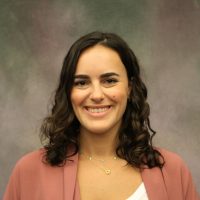 A special thanks to our student services graduate assistant, Ray Kaidbay (Current PsyD I) for her work on this blog posting.