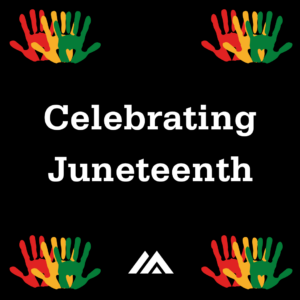 The Michigan School of Psychology began officially observing Juneteenth following it becoming a federal holiday in 2021; however, many individuals on our campus and student groups celebrated it prior to this date. This year MSP's Association of Black Psychologists Student Circle and the Structural Racism Programming Committee will be hosting a Juneteenth celebration on June 14th (as campus will be closed on the 19th). This blog post is designed to help you understand the history and importance of the holiday. 
Juneteenth, whose creative, neologistic name is a mashup of June and nineteenth, is a national holiday with a rich and complex history. On that day in 1865, Major General Granger delivered General Order No. 3 to the people of Galveston, Texas. The purpose of the order was to finally bring to the farthest reaches of the Confederacy the news that all all people then enslaved should be immediately liberated. Although President Abraham Lincoln had signed the Emancipation Proclamation two and a half years earlier on January 1, 1863, Union troops needed to travel throughout the Confederacy to ensure its enforcement. They found Texans to be particularly invested in the preservation of slavery. The tremendous economic success of plantations producing cash crops such as cotton had only been possible to achieve on the backs of unpaid Black labor. The Texas constitution at that time did not even provide citizenship status to free Blacks; all were by definition enslaved.
So while June 19, 1865, marks the date by which all people enslaved in the U.S. (who at that time numbered 4 million) had been "officially" informed of their freedom, celebration of this momentous occasion was muted by necessity. The news traveled slowly: In Texas, it was up to the plantation owners to communicate the Order's message that the people they had enslaved were now being advised to remain at their current homestead and work for wages. These slave owners, who had so enriched themselves economically and politically by the subjugation of African Americans, behaved predictably, resisting the transition to becoming benevolent employers. Thus, it was far too dangerous for freed persons to openly rejoice in their liberation. 
It is not surprising, therefore, that it took federal intervention in the form of the Texas office of the U.S. Bureau of Refugees, Freedmen, and Abandoned Lands to organize a celebration of the one-year anniversary of the issuance of the General Order on June 19, 1866. This was the first Juneteenth, also known as Jubilee Day or Independence Day. In Texas, this commemoration sparked a tradition that gained popularity over the years and eventually spread beyond its borders. Across the country, freed African Americans created their own ways of celebrating their emancipation. Some celebrated "Freedom Day" on January 1, the anniversary of the Emancipation Proclamation. Others commemorated Lincoln's first Emancipation Proclamation, which was issued on September 22, 1862, or "Surrender Day," the day Confederate General Robert E. Lee surrendered at Appomattox on April 9, 1865.
Over time and due in no small part to the energetic advocacy of Opal Lee, a Texas educator who led a decades-long effort to popularize the holiday, more Black Americans across the country have become aware of Juneteenth and the legacy it carries. Interest in establishing Juneteenth as a national holiday accelerated after the nationwide protests resulting from the tragic deaths of George Floyd (a Houston native) and Breonna Taylor in 2020 and the increased prominence of the Black Lives Matter movement. Today, celebrations of Juneteenth capture the ecstasy of liberation as well as the struggle, strength, and resilience of all those persons who had formerly been enslaved. Uniquely for Black Americans, it signifies freedom that was long overdue and not afforded to their forebears on July 4, 1776. 
Thus, as Juneteenth moves into the American mainstream, its sacred place in Black culture is potentially put at risk. Traditionally, African Americans joyously celebrate independence on this day while also acknowledging the intergenerational trauma resulting from their ancestors' enslavement that informs their present-day experience of being Black in America. The challenges faced by African Americans for equal opportunity in no way ended with the emancipation of all people who had been enslaved. Rather, the White supremacy that fed the slave trade has since found its expression in innumerable institutions that have systemically restricted the social, educational, political, and economic opportunities of Black Americans. 
Juneteenth's status as a national holiday demands our thoughtful consideration of how to celebrate it in light of its complicated backstory. How best can we honor the significance of this day while shielding it from the crass commercialization that tends to infect even the most cherished American holidays?
For further exploration:
Cotham, E. T. (2021). Juneteenth : The story behind the celebration. State House Press.
Juneteenth. (2021, June 16). In Black history for white people (No. 27) [Audio podcast]. Patreon. https://www.patreon.com/BlackHistoryForWhitePeople
The Smithsonian National Museum of African American History and Culture. (2021, June 23). Juneteenth: Connecting the historic to the now [Video]. YouTube. https://youtu.be/gGUtKanR7Vk
Texas State Historical Association. (n.d.). Handbook of Texas. https://www.tshaonline.org/handbook
---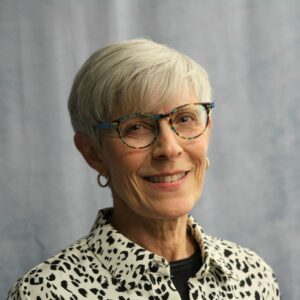 A special thanks to Jana Thompkins and the rest of the Structural Racism Programming Committee (Candi Wilson, Carrie Pyeatt, Dana Erickson, Kinsey Tekiele, and Stephanie Swanberg)  for their contributions to this posting.
Updated 6/12: This blog post has been modified to use person-first language when referring to African Americans who were enslaved