MSP encourages students to attend professional conferences and training to build upon the knowledge and experience they acquire on campus.  Sharing these experiences with the community will hopefully inspire other students to take the initiative to pursue local or national opportunities for volunteering, networking, and professional advancement.
As a Student Representative for MSP and Student Liaison for APA's Division 32, I had a lot of interest and responsibilities in attending this year's Society for Humanistic Psychology Conference in San Francisco (March 17-20, 2016). 
Through the course of about half a week, I was able to attend multiple discussions, meetings, socials, and presentations; however, my time performing my duties was the most rewarding part.  Through volunteering and working with other representatives, I further developed my professional and personal identity and was able to connect with multiple other professionals that had similar interests as mine. 
Along with the professional growth and ability to network, I had an amazing amount of fun while I performed my responsibilities as a representative for MSP and Division 32.  I staffed several tables where other attendees could obtain information about the conference and participate in a raffle fundraiser where they could win books.  Several of these books were even signed by their authors, one of which being the current Division 32 president, Kirk Schneider.
In addition to these areas of growth and opportunity, I was able to develop possible plans to present at next year's conference with several people I developed relationships with.  One of these opportunities presented itself when I was discussing microaggressions with a specialist in the area.  Before our discussion, I was unaware of his specialization.  This was an amazing surprise that presented itself through my volunteering at the poster presentation and social event.  I am excited to stay in contact with him and other individuals I had the pleasure of meeting. 
Working together seemed to be a significant part in this conference, especially with the Division 32 Student Representatives.  We participated in a group-led discussion where we planned further growth as a community and the possible routes we could take. We also had another open discussion where we could attend to several concerns members had.  This allowed us to develop our professional identities and ability to communicate effectively.   
Working with these individuals was highly enjoyable and provided me with contacts and friends around the United States for professional and personal support.  Yes, it cost a good amount of money, but it was definitely worth it due to the experiences and people I was able to obtain and meet.  I believe I grew a great degree in so many ways.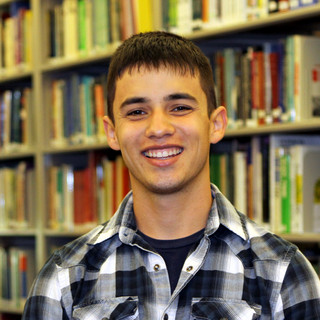 David Tucker is currently in the PsyD program.  MSP was pleased to support David in his pursuit of professional development with a MSP Student Scholarship.