Excerpted with author's permission from previously published essay in About Place Journal[1].  This excerpt begins after Dr. King has completed her MA in Clinical Psychology at MSP (then called the Center for Humanistic Studies or CHS).
A couple of years later, I was trying to find ways to combine my work as a feminist psychologist and as a priestess of the Western Mystery Tradition. Find a dozen people who even know what all of those words mean and you'll begin to understand that these feathers in my cap were rather specialized.
It was out of this spiritual loneliness that my dissertation topic was born and I committed to researching women's experiences of embodied spiritual empowerment. I wanted to find women who believed in the divine feminine while wearing their spirituality in their bodies, on the earth, holding all three sacred. Question was… could I find a dozen to interview, and could I find a mentor to oversee the project?
Many rejection letters later, it didn't look good. Detroit was not a destination that adjunct faculty clamor to visit, and 1st person narrative scholarship was still considered fringy in many places.
Then a friend gave me "The Goddess Path[2]" for Solstice, and I noticed that the author, Patricia Monaghan, "welcomed correspondence." After just a few short emails, she kindly agreed to help me qualify and defend my dissertation. My left of center humanistic psychology program, with its fondness for first-person narrative and qualitative research models was no mystery to her, it was a delight. I had myself a mentor.
My first challenge was to have Patricia approved as my adjunct professor when her PhD was not in psychology. Her own research combining chaos theory, quantum mechanics and poetry didn't strike my committee as psychological enough. (Personally, I was thinking, "if psychology can't tie these three things together, what can?") Fortunately, she had also published prolifically on matters of feminist spirituality, and she hailed from a faculty position at DePaul University. Aombaye Ramsey, psychologist and social justice advocate, saved the day, arguing that a topic as specialized as mine required an adjunct with knowledge of writing and feminist spirituality. There would be, he reminded us, several psychologists at the table already. The vote went in my favor and we were green lighted to begin. Idealistically, I began imagining ways in which my research would bring the Goddess back into mainstream society, while abolishing women's hatred of their bodies and improving their sex lives. When my research was ready to be proposed, Patricia declined a plane ticket from Chicago to Detroit, preferring to commune with the land while making the five hour drive, and we met for the first time.
Although CHS had since moved to a more modern facility, and the library was now inside the building, there was still enough magic to delight Patricia as she took the tour of the school and marveled at the rows and rows of heuristic theses and dissertations written by authors fully present in their research studies. She instantly fit right in.
Since I was researching embodied spirituality at CHS, I thought it entirely appropriate to embody the process with an experiential activity. I invited some priestess-colleagues to be consultants on my committee, which allowed them to attend my meeting. We each wore a colored stole representing an aspect of wisdom, and processed into the conference room, placing a flower in a vase on the table. And because I called it a ritual, it was. While the research was given the go ahead, the (rather tame, in my humble opinion) ritual was declared "inappropriate," and resulted in a "no rituals at dissertation meetings rule." Patricia found no shortage of humor in both my faux pas and the resulting rule. She'd long ago given up trying to locate the line between alternative and inappropriate, because, she said, "it keeps moving, and it's never where you left it." Chagrined that even in non-traditional academia I could wander into troubled waters so easily, I slinked off to find women who had "faith and sex and God in the belly" (thank you Counting Crows, I couldn't have said it better), and Pat went back to Wisconsin.
My research results revealed that women with an embodied sense of spiritual empowerment were transcending false polarities such as heaven vs. earth, body vs. spirit, and god vs. goddess. They understood the importance of working with like-minded individuals to transform the old patriarchal ways into even older more inclusive ways. At the dissertation defense, Patricia called the work "groundbreaking" in its importance. (I was just trying not to get in trouble again. Groundbreaking was the furthest thing from my mind). Once I'd successfully defended my dissertation, I played a song and told a story, and because I didn't call it a ritual, it wasn't. After a secret verbal handshake of "merry meet and merry part," the women of my committee called me Dr. King for the first time and my blood ran cold as I heard what they'd just said.
Doctor.
King.
That's a PAIR of patriarchal titles! You might as well say Prince Duke, or Baron Von Emperor or Mister Man! In 35 years of education pursuits, it had never crossed my mind that when I completed my studies, I'd have the most patriarchal name on the planet as I worked to champion the divine feminine. I tried to comfort myself with images of the other activist named Dr. King (Martin Luther), and ordered a vanity plate that read "docking." Imagine my delight when passersby perceived it as a reference to either "the mother ship" or a sail boat.
 
There was nothing to be done but to keep calm and carry on, so the priestess and feminist psychologist ironically known as Dr. King graduated, set up a private practice, and was shortly thereafter hired by The Michigan School of Professional Psychology.
[1] King, B. (2013, August 1). Of goddess and fools. About Place Journal, 2(2).
[2] Monaghan, P. (1999). The Goddess Path: Myths, invocations, and rituals. Woodbury, MN: Llewellyn Publications.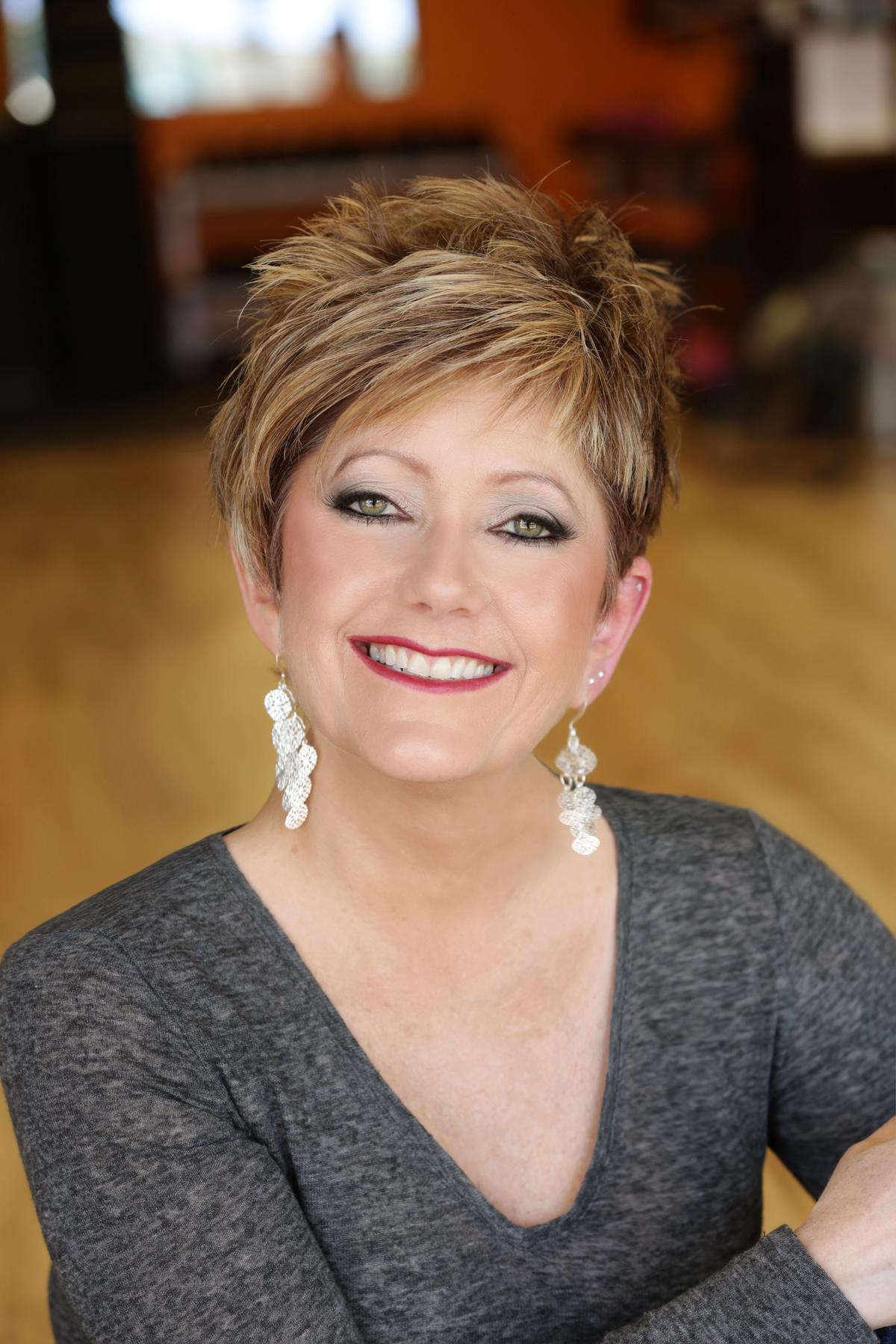 Betz King, PsyD, LP, is the Program Coordinator of the MSP MA program and a MA program faculty member. Dr. King has published and presented on a variety of psycho-spiritual topics at conferences, such as APA Division 32 (The Society of Humanistic Psychology) and The Association for the Study of Women and Mythology.  A practicing psychotherapist for over 15 years, Dr. King's interest lies in the intersection of psychology and spirituality.