Dear MSP Community,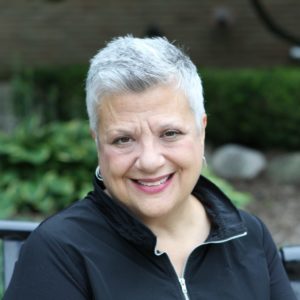 It's so great to see our campus filled with people and activity, and to greet many of you each day. Your smiles may be behind masks, but I can tell they're there by the sparkle in your eyes. I knew I missed being together, but until returning to campus I hadn't realized just how much!
As I drove into our parking lot today I was struck by the beauty of our recently expanded campus. Everything about it made me happy – from our beautiful new building, to the lovely grounds connecting both buildings, to the sun shining brightly upon our metal roofs, and even to the recently installed directional signage, I'm very grateful to work at such a beautiful place, inside and out.
Today I'd like to give you an update on a topic that is one of my top priorities – MSP's diversity, equity and inclusion (DEI) efforts. To address our inherent biases and create true multicultural competence on our campus, last year I established an Institutional Equity and Anti-Racism Committee (IEARC). The Committee, chaired by Dean Chávez-Korell and made up of faculty and staff, was charged with examining all aspects of diversity, equity and inclusion on campus, and to make specific recommendations to move us further along from talking to taking action.
I'm proud to report that in addition to meeting all of their goals, the Committee also served as the search committee for the hiring of two new faculty members. The search was highly successful and we welcome Dr. Quillian Murphy and Dr. Kate Cusick to our core faculty this year.
In addition, the Committee forwarded recommendations to leadership in several areas. Following is an update on where these recommendations currently stand.
DEI statement
The Committee developed a draft of an excellent DEI Statement. The statement has been finalized and is being distributed to the MSP community next week. The statement is also posted prominently on MSP's website. I encourage everyone to read it and commit themselves to the foundations of MSP's position on diversity.
DEI training for faculty, staff and administration
Several options for training have been identified. Plans are underway to integrate this training into MSP operations, beginning with increasing awareness of structural racism.
Climate assessment
The Committee recommended several expert sources to conduct a DEI campus climate survey. Over the next several weeks I will be meeting with three consultants to gather information on their capabilities in anticipation of selecting one to conduct our survey.
MSP operational policies and procedures in the context of DEI
The Committee reviewed MSP's operational policies and procedures to ensure that they are equitable and inclusive. This review included hiring practices, original forms, Employee Handbook, Academic Catalog, and problem resolution process. As a result of the Committee's findings, several additions, updates, and revisions have been made.
I'm proud of all that we have done and will continue to do to actualize our intent and focus on all aspects of diversity, equity and inclusion. I'll continue to keep you updated on our progress and welcome any input you may have on this important work.  
In community,
President Brown