MSP strives to connect with alumni to find out more about the work that fulfills their passion for clinical psychology.  Life After MSP is our feature column that highlights the career journey of our grads.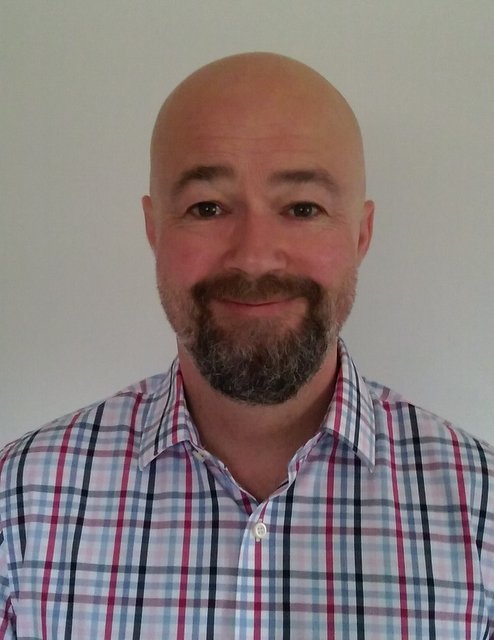 Name: Hugh Ransley, MA, LLP, RPT
Describe your work in clinical psychology.
I have recently opened a private practice in Ann Arbor called Integrated Counseling.  I offer individual psychotherapy for adults and child centered play therapy.  I have a dedicated play therapy room, which is fantastic – after doing much of my play therapy out of a small suitcase for the past 10 years – to have a dedicated play room, is a delight to me, and to be able to craft my own space has been very rewarding.
I was fortunate to be able to continue my new found love of working with children after graduating from the Center for Humanistic Studies (CHS, now MSP) in 2006, and worked in Detroit serving children who had been abused and neglected, as well as their parents. Challenging and eye opening as this work was, I had exceptional clinical supervision with Dr. Ellen Grumeretz, a professor at MSP in 2006, whom I miss dearly since her passing in 2011. Ellen had a deep and enduring impact on me, and I think of her wisdom, empathy and compassion often.
Following my work in Detroit, I began work at the Macomb Oakland Regional Center, Inc. (MORC) in 2009, serving developmentally disabled children and their families and caregivers. For the next 8 years or so, I became intimately acquainted with families who are navigating the path taken by those with a child who has a disability. I provided individual therapy to both adult parents, and their children in their homes throughout Oakland County, often traveling with a small play therapy kit and unpacking in the smallest of rooms. I loved the work, and was again fortunate to be able to continue working with families and children. It was a steep learning curve. I was privileged to work alongside some extra-ordinary people and grateful for my time there.
While at MORC, I was trained by Dr. Rick Solomon in Ann Arbor as a PLAY Project consultant, and later became a PLAY Project supervisor for those in training for the certification. This is an excellent, relationship based approach to working with Autistic youngsters, and I was able to use this modality in my work while at MORC.  I also completed the necessary requirements to become a Registered Play Therapist (RPT) during this time.
What do you like about your work?
I love my work, the people I meet, and the joy it brings me to see my deeply held belief in the actualizing tendency in action. For me to be able to facilitate another being in their growth and healing is an honor of the highest order, and to see this happen in front of my eyes is truly a gift.
Both in child centered play therapy and in person centered therapy with adults I am able to provide the necessary conditions for self-healing, activated within the relationship between the client and myself. It is amazing, and I have an ever deepening respect for this process and the potential of all human beings.
How did your time at MSP prepare you to be successful?
Dr. Shawn Rubin, who was my clinical supervisor throughout my practicum at Catholic Social Services was instrumental in empowering me to become a play therapist. Shawn created a nurturing climate for me to grow and practice in and I felt, quite quickly, and surprisingly, that play therapy was a good fit for me. I will always remember my first client as he showed me that I was on the way, and I am grateful to him as he gave me so much.
Arriving, as I did, from the UK in 2005, I felt so welcome at CHS, having just emigrated – what better place to land! The relationships I entered into with both professors and my classmates of 2006, were all the foundation of my success. I am grateful for all of you, anyone who is reading this from 2006, thank you! Oh yeah, and Carl Rogers….;)