Our monthly blog feature from MSP President, Dr. Diane Blau, discussing what's on her mind and in her heart regarding MSP and the field of professional psychology.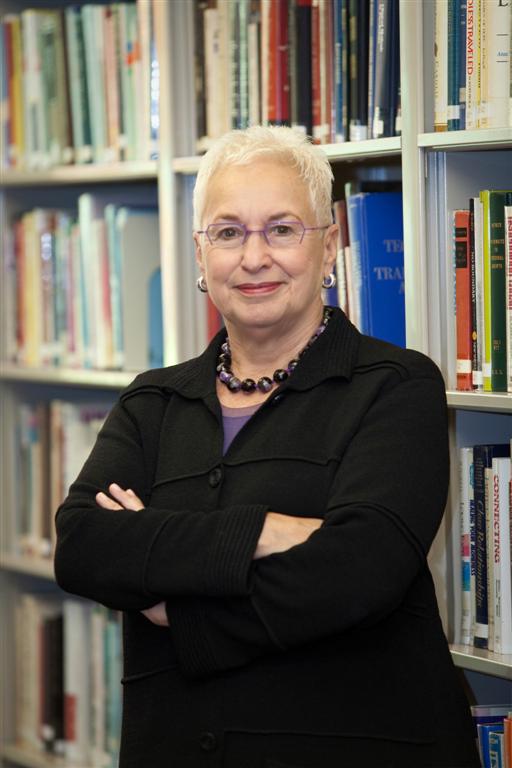 When we enter an unfamiliar environment, it is natural to search for a sense of place.  We seek safe and solid ground, and in so doing, scrutinize the new milieu for opportunities to qualm disquieting feelings and settle irrational thoughts.  I have observed this behavior in our Atrium at every fall school orientation. Some individuals walk in, immediately locate the nearest seat, and never look up. Others cannot wait to talk to the next person they encounter.
I clearly recall my orientation at Merrill-Palmer Institute (MPI), when what is now our doctoral program was a 2-year post masters' certificate. In a room of a hundred new students enrolled in several MPI programs, I sat, silent, scared and feeling absent of any competence I might have known from my past academic life. All sorts of questions pervaded my mind:  What was I doing here? I couldn't possibly complete this program. All of these people around me seemed so sure of themselves. It was not until another person from my program stood up and nervously introduced herself that I felt a sudden wave of relief and in kinship with her, recognized an opening for connection.
Just as you no doubt discovered in your first days at MSP, there was a mix of personalities in my class, yet eventually we became closely bonded.  How did this patchwork of people, experiences, and ideas emerge to be respectful and caring sources of support for one another?  And how do we still continue at MSP, each and every year, to achieve this same sense experience of compassion, appreciation and unconditional regard for one another?  This climate of care is what both accreditation teams identified as unique to MSP, our "special sauce", and I have been its fortunate witness since the school began.
I think we create this sense because we have a common purpose in the manner of psychologists and psychotherapists we strive to become.  Within this vision lies a commitment to the service and well-being of others. We are eager to learn so we can be skilled and effective. We seek personal growth, as well, realizing that ongoing enhancement is essential for clinical competence.
Every person at MSP is viewed as a unique individual with particular talents and gifts as well as specific aspirations to be fulfilled.  We each have distinctive needs, face different challenges, and walk through our worlds assimilating varying movements, patterns, and rhythms.  We each have to make our own way.  However, as individual as we each are, we reach out to one another in care and companionship.
We are not perfect – simply because we are human.  But we err on the side of kindness, of concern, of taking that extra step, going out of our way, and making a difference.
I hope you take great pride in who and how you are, and how extraordinary we are together as the MSP community.