Here at MSP, we love to connect with alumni to find out more about the work that fulfills their passion for clinical psychology.  Life After MSP is our feature column that highlights the career journey of our grads.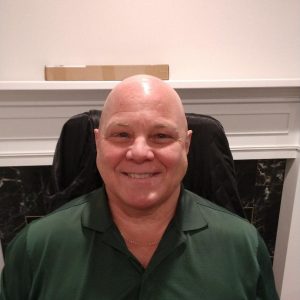 Name: Gregory S. Thornhill, MA, TLLP (Class of 2017)
Job Title: Therapist at Bright Pine Behavioral Health
Describe your work in clinical psychology:
I work in a new practice that only opened in July of 2018.  This is a quickly growing practice in Clarkston, Michigan.  I work with children, adolescents and adults.   In addition to working with multiple age groups with a variety of psychological needs, I do a lot of work with high functioning ASD clients of all ages.  I also run a group for social skills, and another group for high functioning ASD adults.
The clinic director, Dr. Kat Lewitzke (Class of 2015), has a dynamic group working there.  Psychological testing, marriage and family therapy, substance abuse, and parenting groups are all additional parts of Bright Pine Behavioral Health.
What do you like about your work?
I enjoy the flexibility of scheduling, and the ability to grow my own list of clientele.  I do my best to help serve their needs and assist them in developing the skills to grow and develop throughout their lives.
I specialize in working with individuals with anxiety and depression, along with special needs individuals.  This is a population that I have been involved with for 25+ years, but I am now able to help in a completely different way due to MSP.
The opportunities to share with other clinicians allows for personal growth within my own practice.  We don't have all the answers for all of our clients, but the ability to learn and share with others helps to keep us focused on helping our clients to succeed in their personal growth.
How did MSP prepare you to be successful?
My MSP education was paramount in continuing my growth in the understanding in the field of psychology, along with the understanding of conducting therapy with clients.
I was a special education teacher for 23 years, so I had a good understanding of the difficulties that many children faced, but MSP helped to give me the direction within which to help clients with their specific psychological needs.  Maintaining our ethics, freedom of discovery, and the learning of a variety of research issues within the field of psychology were all emphasized at MSP, as were many other areas.
I am very appreciative of MSP in helping to guide me into a profession where I can impact the well-being of others.  It is a gift to be able to help those in need, and MSP was the door into this field.