The deadline to propose for the Cultural Competency Conference is fast approaching! One of the Conference organizers, Carrie Pyeatt, talks about who organizers are looking for below.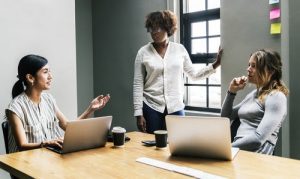 The Cultural Competency Conference, developed in a collaboration between Student Engagement and our student-led organizations, will fill a growing need to provide additional resources and information on working with diverse populations in the clinical setting.  
Our hope is that current students, alumni, and other community mental health professionals will come together to share their knowledge and expertise in regards to working with working with diverse populations.  
We are excited to see proposals that have already been submitted about working with Arab Americans, the Asexual population, Muslim Americans, boys, Veterans and more.
We are still looking for more proposals from anyone who has gained specific training and education in working with a specific population, completed research on risk factors and/or best therapeutic practice in working with a specific population, or has extensive professional experience working with a specific population.  
This conference is a great opportunity for students and practitioners alike to learn from their peers in their own community. The reality is that, as our country continues to strive for acceptance and diversity, more and more clients will come from a variety of backgrounds and it is the responsibility of clinicians to gain the knowledge and insight into how to best assist these individuals.
We look forward to your attendance and/or your proposal!
How to Propose:
Students, faculty, psychologists, and community members are invited to submit proposals for presentations at the conference.  All presentations will be 50 minutes. Proposals will be accepted until Friday, March 15. Full submission instructions can be found here.
Carrie Pyeatt is Coordinator of Student Engagement at MSP.