---
Student Engagement hosted a variety of activities during Career Services Week (June 4-8), including an Alumni Panel, Resume Editing, and a Cover Letter Workshop.
Our soon-to-be alumni had the opportunity to ask questions and prepare themselves for the job hunt after graduation.
---
The Inclusion, Diversity & Equity Alliance (IDEA) visited Affirmations in Ferndale to purchase a rainbow flag to carry in the Motor City Pride Parade on June 10.  MSP students, faculty, and staff marched together in the Parade in honor of Pride Month.
Dr. Shepler and his research team also collected survey data at Pride.
---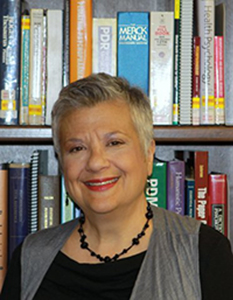 President Blau announced in a Message to the Community that current MSP Program Director Fran Brown had been named the next President of MSP.
About Dr. Brown's appointment, President Blau wrote "Congratulations to the Board of Trustees of MSP for making such an excellent choice. We will all be the fortunate beneficiaries of Fran's wisdom and expertise."
---
Other News
Psi Chi hosted a spring Bake Sale June 11-15 that culminated in a lively Game Day on June 15.  
IDEA hosted "Around the World Week" to celebrate diversity in cultures around the world June 18-22.  Activities included yoga, coloring mandalas, listening to and creating live music, and of course a delicious lunch and dinner full of food from different culinary and cultural traditions, including Chinese, Indian, and Soul cooking.
Dr. Crocilla wrapped up our 2017/18 Continuing Ed Series on June 20 when she presented "Attachment, Sex, and Substance Abuse." 
Psi Chi hosted the annual Psi Chi BBQ in Heritage Park on June 29.  The entire MSP community was invited to bring family and friends to join in celebrating the end of another educational, lively, and transformative year at MSP.
President Blau shared the news that Phase One of the campus expansion had begun!  
In Blogs
President Blau shared "The Gifts of Teaching" and wrote a call to action regarding the separation of families at the USA/Mexico border in "Each Voice is Important," Dr. Manchel enjoyed the Faculty Spotlight, Dr. Blackstock wrote about Phase 5 (Honeymoon) in the Career of a Psychologist, Dr. King wrote "Blessings of Midsummer" for The Seasonal Psychologist blog series, and Dr. Sartori shared the second half of her blog series "Shifting Thoughts in Waking Life."