Alumni Updates
February 18, 2014
---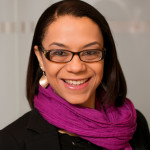 LaSonia Barlow (PsyD 2013) is working as a psychotherapist, certified forensic consultant, licensed professional counselor, a registered addiction counselor, and a crisis care psychological first aid provider. She is also certified for Disaster Assistance Response Team (DART) and is currently pursuing a post doctorate degree in psychopharmacology. Dr. Barlow has recently signed on as the psychological consultant for 25th Frame Films. She is working on the independently filmed TV series called "The Inner Circle," which focuses on mental health and addiction.
---
Jill Castro (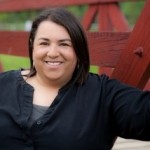 PsyD  2012) is a fully-licensed psychologist who's research interests are in the area of women's health and she specializes in work with girls and women across the lifespan, beginning in adolescence. Her experience has extended into the educational community as an adjunct psychology instructor at various local colleges. In her current position as a Clinical Training Administrator at The Michigan School of Professional Psychology, Dr. Castro is able to blend her passions for mental health and education by helping implement a high quality clinical training program for graduate students in clinical psychology. In addition to her work at MSP, Dr. Castro has a private practice in Farmington Hills where she offers psychotherapy, clinical supervision, and transcription services. 
---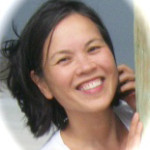 Janette Ghedotte (MA 2006) launched Accurate Body Language, LLC as the Founder and CEO in 2013. She has completed training to be a certified "You Can't Lie to Me: Train-the-Trainer" by Janine Driver's Body Language Institute.  
---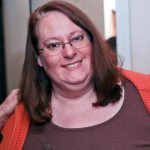 Ruth Hiner (PsyD 2013) has a private practice in Huntington Woods, Safe Space Therapeutic Services, LLC. Dr. Hiner specializes in LGBT issues, grief and loss, and life transitions. On a personal note, she is taking improv classes at Go Comedy! in Ferndale.
---

Michaelene Ruhl (PsyD 2013) has a private practice, Constellation Healing Arts, in Farmington and also works at Horizon Counseling Services in Wixom. She has recently been traveling to do sport psychology camps and clinics/workshops. She plans to take the EPPP in April.
---
Billy Sisung (MA 2013) currently resides in Ann Arbor where he is working at Oakdale Recovery Center. He is gaining experience working with co-occurring clients with substance abuse disorder and severe mental health issues.
---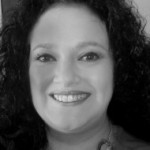 Linda Thibault (PsyD  2009) has a private practice in Farmington Hills, seeing approximately 25- 30 patients per week. She works mostly with adults, but also teens and their families. Dr. Thibault's main areas of interest are anxiety and mood disorders. She has also helped two clinics update their paperwork in order to meet the auditing standards for CARF, JACHO, and BCBSM.
---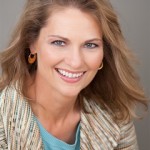 Harper West (MA 2011) recently passed her EPPP and earned her LLP. She has joined Great Lakes Psychology Group at the Troy and Clarkston offices and hopes to continue working largely with families and children. In 2012, she published the book, Pack Leader Psychology, which combined her personal experiences in life and dog training with research on human social psychology. She is available as a speaker on topics related to relationships, parenting, self-worth, assertiveness, and self-improvement.
---
Would you like to be featured in an upcoming Alumni Newsletter? Send us your updates relating to changes in employment, new research or presentation, publications, EPPP and licensing, areas of specialty, and/or, personal accomplishments.