MSP is delighted to welcome alum Angela Celeste May, PhD to speak with our students on building clinical skills in working with African American clients in honor of Black History Month. Dr. May will be on campus this Friday, February 28 – find full event details here. 
Presentation Summary:
In this 50 minute presentation we will discuss what psychologists need to know in order to be culturally competent when working with African American clients, including the unique history that impacts the relationship between this population and the psychology profession, current issues that impact African American clients, African American mental health, and becoming more aware of clinician implicit bias.
Presenter Biography:
Native Detroiter Angela Celeste May, PhD double-majored in psychology and voice performance as an undergraduate student at Marygrove College, earned her Master of Arts degree in clinical and humanistic psychology from MSP (then the Center for Humanistic Studies) in 1994, and was among the youngest graduates of the Union Institute when she earned her PhD in clinical and organizational psychology with subspecialties in forensic and neuropsychology at age 30.
While still a doctorate student Dr. May co-founded the counseling and consulting company A.M. May & Associates, Inc. with her sister Michelle, and co-founded the Metro-Detroit chapter of the Association of Black Psychologists, later becoming the organization's third President.
Two years after receiving her doctorate degree and while still running her company, Dr. May became a forensic examiner at the Third Circuit Court. She was one of the original 13 psychologists of color chosen from across the country to serve as a National Diversity Delegate, then returned again to Washington DC the following year to be a Delegate a second time, and she served as the Diversity Chair for the Michigan Psychological Association. 
In addition to psychology, Dr. May is also an accomplished professional musician and music educator, recording artist, writer, music and music video producer/director, and band leader who has traveled the world. She has appeared frequently in print, television, and radio, made her Carnegie Hall debut in 2017, and was recently invited by various producers and directors to appear in movies (Trista, Solomon, Youth Against Violence) as herself, either as a psychologist or vocalist. A former longtime board member and vocal coach for the Detroit Youth Choir, Dr. May received the Distinguished Alumni Award from Marygrove and was recently chosen as a 2020 Who's Who in Black Detroit, ninth edition.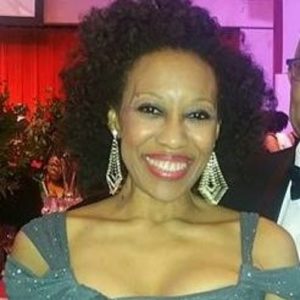 Angela Celeste May, PhD