First semester is fully underway – in the library and around the atrium a serious energy has settled. To mark this mid-semester transition, we asked a few MA students:
What has been the best part of your MSP experience so far this academic year?
Asia Hall
The best part of my MSP experience has been connecting with faculty and them creating a safe environment for me to be myself.​
Chris Bernardo
The best part of this academic year?  Practicum, Practicum, Practicum!  I had been hoping to have the opportunity to get my psychology degree for many years, and had visualized working with my first client about a thousand times.  When the moment finally came for me to call them into my office, it was almost an out of body experience.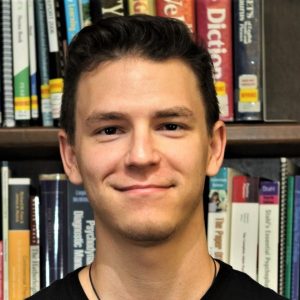 Jared Bonnici
The best part of my MSP experience so far has been the brown bag seminars and talks. I feel like they're extremely important and specific topics that are often difficult to discuss, but the faculty and students and whoever else is in the room make me feel like my comments have weight.
Lisa Romano
Meeting all of the new MA students and answering questions about MSP.  It is a wonderful place and I have learned so much here.