Dear Incoming Students,
Welcome to the start of your academic program at the Michigan School of Psychology!
Today begins a journey like no other. I know this first-hand because I've been in your shoes. And I can tell you with complete certainty that you will grow in ways you cannot imagine at this moment.
You are likely anxious and filled with both excitement and concern about what you have signed up for. You may be wondering if you have what it takes to succeed here – both academically and in the therapy setting.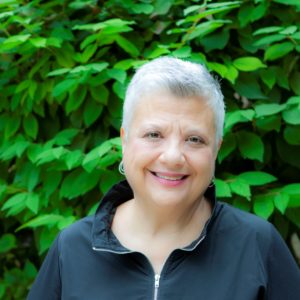 You do. You are now part of the MSP community because those of us who have met you, have asked you questions and considered your answers, have read your essays and letters of recommendation, believe in your power to grow.
Everyone here – our faculty, staff, and leadership team – is dedicated to supporting you along your way. I encourage you to reach out if you hit a bump in the road. Life happens regardless of how judiciously we plan. If you are struggling, need information, or are dealing with a personal issue, let someone know. There are many shoulders to help you carry the weight.
It's hard to imagine, but in the blink of an eye I will stand before you at graduation and marvel at how much you have accomplished during your time at MSP. By the time you put on that long robe, you will already be a healer. You will have sat with clients in struggle, pain, and despair. And you will have offered the one thing we all have to give, the thing you have inside you even now. Your presence. Your warm attention. The human connection that bypasses social conventions and invites the spirit to heal.
As I have been known to say, the journey is the reward. I hope you will recognize and accept the gifts your own journey is sure to offer.
My door is always open,
President Brown