Our monthly blog feature from MSP President, Dr. Diane Blau, discussing what's on her mind and in her heart regarding MSP and the field of professional psychology.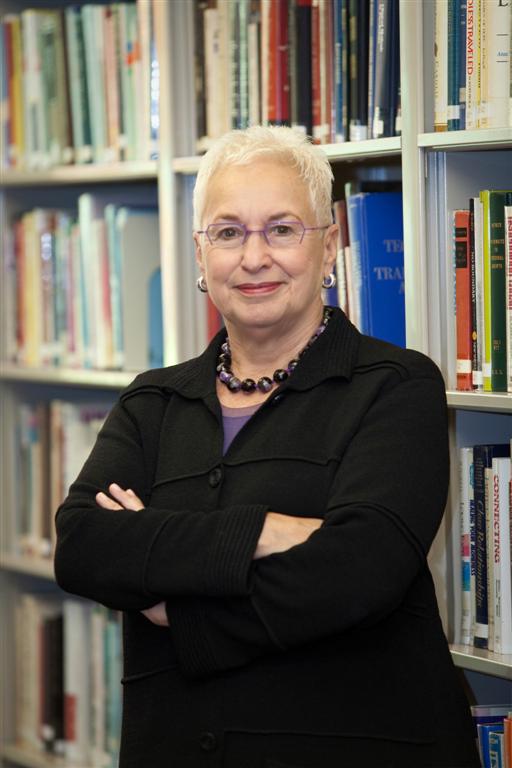 Our current graduate programs germinated from the seeds of a two-year course of study entitled "Enhancing Human Potential" (EHP) offered at the Merrill Palmer Institute (MPI), which was, in the 1970's, an independent educational institution.  MPI Professors Clark Moustakas and Cereta Perry created a course of study in humanistic psychology, one of the first of its kind.
With many years of experience as a teacher, and school counselor, I was thrilled to discover a program that resonated with my beliefs.  I found myself in a rich learning climate with teachers that had remarkable knowledge to share, respected what I brought, and encouraged both personal and professional growth.
It was in this environment that I first heard the expression, "Trust the Process." I don't know who said it or if perhaps it was just in the air alongside the new ideas about human potential I was learning. I saw individuals from new and expanded perspectives and achieved a deepening understanding of myself. A rekindled belief in self (and other) led to faith in possibility; these are keystones of the concept of "Trust the Process."
While I witnessed my own personal and professional growth, what I could not have imagined long ago was that something beyond the tiny EHP program would unfold. I could not know that a program that was so meaningful to a handful of students would become the Center for Humanistic Studies, offering masters and doctoral degrees in humanistic and clinical psychology, and would ultimately become the Michigan School of Professional Psychology (MSP).
I learned that "Trust the Process" parallels life's evolution whether it be an individual, an idea, or an institution.  It takes its own form and charts its own choreography. The trust is in the ability to execute its unique movements, however graceful or awkward, and the process is in knowing that there is an eventual unfolding that leads to a more fruitful place. It is not a planned linear process and always evolves in its own internal time. In honoring it, one is honoring the potential to change and grow.
"Trust the Process" holds an essential place in humanistic psychology. I believe that remaining open to possibility allows for experiences and opportunities to emerge and blossom and with them, the potential of impacting life's direction in unpredictable and remarkable ways.