Over the past few years I have had the remarkable opportunity to work with an excellent team of practitioners, scholars, and researchers toward the publication of "Surviving Sudden Cardiac Arrest: A Pilot Qualitative Survey Study of Survivors" in the Journal of Therapeutic Hypothermia and Temperature Management.
This collaboration between me, Dr. Kelly Sawyer from the Department of Emergency Medicine at Beaumont Hospital, and her professional colleagues, Mary Newman (Sudden Cardiac Arrest Foundation), Dr. Michael Kurz (University of Alabama School of Medicine), and Drs. Fran Brown and Colleen Damino also from MSP, provided an excellent opportunity for qualitative researchers from MSP to combine our expertise across fields to position the invaluable rigors of qualitative research in medical care best practices.
What began as a topic interest and lending our services for qualitative analysis rapidly grew into a humanistic devotion as we reviewed transcripts of hundreds of responses written in the experience of survivors of sudden cardiac arrest and their family members. Responses from each participant uniquely intensified the voiced dialogue on this life-changing event.
At the end of data analysis the presentation of themes organically shaped their words into brave advocacy for the needs of themselves and their fellow survivors and their families. The outcome of the research generated a passionate need to meet this population at their vulnerable points situated within impressive strengths to offer support, and has spurred not only the opportunity for greater depth in understanding the experience, but also in providing real-life opportunities for care, consideration, and explication of survivor and family needs.
It was with the efforts of an excellent team of cohesion and commitment that we were able to come to a fantastic outcome discussion. I believe that not only caring genuinely for the community whose voice this research represented, but also for the people who come together to provide their time and effort in its development and understanding, was a major factor in the success of this pilot study.
Our cross-collaboration was fostered under a distinct respect for one another's contributions, unique yet congruent to our regard for survivors and their families. Working with this team has been an extraordinary experience, well-organized at the spearhead and respectfully inclusive throughout.
I hope that future partnerships between our community at MSP and practitioners, educators, and participants are fortunate enough to come together as harmoniously, thrillingly, and meaningfully. The ink dries on this publication from the wells of my gratitude for all who have lent their time, expertise, and voice toward its culmination.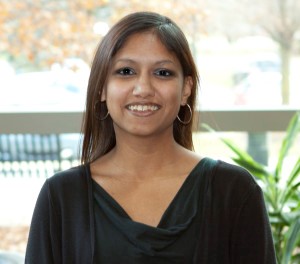 Roxanne Christensen, MA, TLLP is currently in the doctoral program at MSP.  Her research focuses on the experience of political imprisonment and survivorship. She also works in private practice at Dennis & Moye & Associates, PC.