Leila Bazzi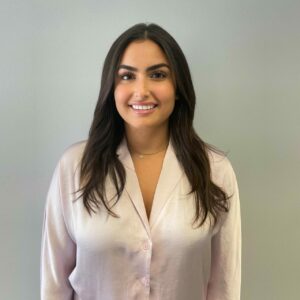 Hometown: Dearborn, MI
Program: PsyD
Book I would recommend: You're Not Listening by Kate Murphy
Favorite Quote: "Be a rainbow in someone else's cloud."  -Maya Angelou
What would people be surprised to know about you? 
People would be surprised to know that I am a first-generation college graduate.
Name a cause you are passionate about.
I am passionate about aiding those with mental health issues who aren't fortunate enough to access resources.
Why did you choose MSP?
The decision to continue my studies at MSP is a result of my positive experience in the MA program, along with the uplifting environment and faculty it offers.
What do you want to do with your degree?
I am interested in working at a private practice with individuals and couples among diverse populations.
What are you most looking forward to about your program?
I am most looking forward to getting to know my fellow cohort and faculty!