Emily Giacomantonio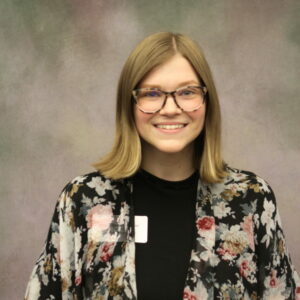 Hometown: Macomb, MI
Program: MA
Book I would recommend: The Gifts of Imperfection by Brené Brown
Favorite Quote: "We can only belong when we offer our most authentic selves and when we're embraced for who we are." -Brené Brown
What would people be surprised to know about you? 
People would be surprised to know that I really enjoy creating things. I enjoy painting, drawing, weaving, and embroidery.
Name a cause you are passionate about.
I'm passionate about helping animals. Specifically, I foster cats and kittens!
Why did you choose MSP?
I chose to attend MSP because of my interest in humanistic psychology. I believe that we as humans are always striving to be better versions of ourselves.
What do you want to do with your degree?
I hope to get my license to practice and to be able to work with the LGBTQ+ community. I'm also thinking of getting my PsyD one day and eventually becoming a professor.
What are you most looking forward to about your program?
I am looking forward to learning as much as I possibly can, gaining the tools I need to become a therapist. I'm also really excited to meet my classmates!