Nosa Obaseki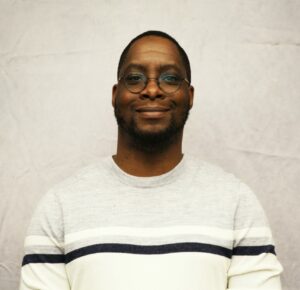 Hometown: Ann Arbor, MI
Program: PsyD
Book(s) I would recommend: Kite Runner by Khalid Hosseini and Americanah by Chimamanda Ngozi Adichie
Favorite Quote: "Some people are like leaves on a tree. Season change, they wither and die. Some people are like a branch on that tree. Be careful about them branches. They'll make you think they're a good friend, but step out there they'll break and leave you high and dry. But if you find you two or three people in your life that's like the roots at the bottom of the tree you are blessed, they're the people that aint going nowhere." – Madea
What would people be surprised to know about you?
I'm pretty extroverted and present as an outgoing person. But I can actually be really shy and self-conscious about how people perceive me.
Name a cause you are passionate about.
I am really passionate about educating minorities, specifically Africans, about the importance of acknowledging and addressing mental health.
Why did you choose MSP?
Getting my master's at MSP was a life-affirming and changing experience. I love the school community and can see myself growing even more while in the PsyD program.
What do you want to do with your degree?
After getting my PsyD, I plan on working in a health system to gain more experience. I eventually want to open up a private practice geared towards multicultural mental health. I also want to teach at a university to help mentor future POC mental health clinicians.
How did you first get interested in the mental health profession?
I have always been a person who enjoys problem-solving and analyzing situations from different perspectives. I am also the person that most of my friends and family go to when they need someone to talk to or to process how they are feeling. It took me a while but I realized that I might as well turn this ability into a profession where I could help other people.