Hannah Belisle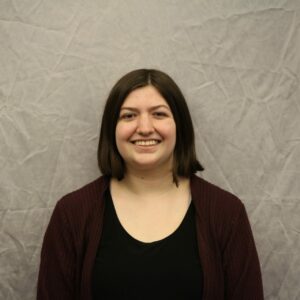 Hometown: Bismarck, ND
Program: MA with ABA concentration
Book I would recommend: Verity by Coleen Hoover
Favorite Quote: "Before you ask which way to go, remember where you've been."
What would people be surprised to know about you? 
I love to go to metal and rock concerts and I love tattoos.
Name a cause you are passionate about.
I am passionate about the American Foundation for Suicide Prevention and preventing soldier suicide.
Why did you choose MSP?
I like that it's a smaller school. It will give me the opportunity to get to know my classmates better, as well as my professors.
What do you want to do with your degree?
I would like to work with the military as a clinical psychologist. I also would like to be able to travel to countries that are underserved in the area of mental health and provide my services.
How did you first get interested in the mental health profession?
I had a friend in high school who struggled with her mental health and went through a really bad time. I also became close with a Vietnam veteran at a bookstore I worked at who still struggled with how people viewed veterans from that war.