President Fran Brown wrote to the community with an update on what has been accomplished on diversity and inclusion at MSP during Fall semester.
Dear Students, Faculty and Staff,
As we wrap up the fall semester and the year 2020, I want to take a moment to share information on one of my top priorities for the new year and beyond.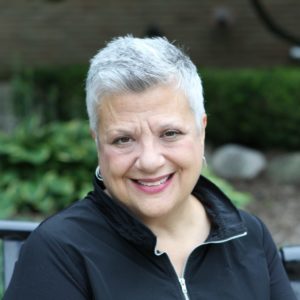 In my welcome message in September I announced that MSP is taking decisive action to identify and address opportunities to strengthen diversity, equity and inclusion on our campus. Today I'm proud to provide an update on what we've accomplished in a few short months.
As you may recall, in this academic year I established and charged a new MSP Institutional Equity and Anti-Racist Committee (IEARC), which is comprised of faculty and staff, including:
Danielle Balaghi, PhD 
Shannon Chávez-Korell, PhD, Chair
Georgios Lampropoulos, PhD
Jim Maher, PhD
Heidi Martin, PsyD
Johanna Soet Buzolits, PhD
Jana Thompkins, MLIS
Michael Wallace, PsyD
Candi Wilson, MLIS
Since September the committee has met three times and is actively working on several important initiatives to: 
create a diversity statement for MSP;
lead the search process for hiring two new Core Faculty members;
ensure continued professional development by identifying anti-racist training for faculty, staff, and administration;
initiate a MSP diversity, equity, and inclusion climate and needs assessment; and
evaluate current MSP operational policies and procedures in the context of diversity, equity and inclusion.
The IEARC is a first step to the real and necessary change that ensures all students are recognized, heard, and respected. Our goal is to continuously examine our practices so that we can more fully live our mission and humanistic values. 
If 2020 taught me anything, it's that the hour is late and we all need to take immediate action to help create a world where everyone is valued. That what we do – or don't do – matters. And that as individuals existing within a larger community, we must do more than wish for, talk about, and advocate for change.  
There is much work to do, and we will do it – together. In the meantime, I wish you and yours a peaceful holiday season and good health in the new year. We will continue to put your health and safety first in every decision that must be made, and look forward to the time when we can once again be together on campus.
Sincerely,
Dr. Fran Brown