There is no question that the applicant process for field placement is a grueling one: applicants must often research a site, make contact, complete an application, send a cover letter and vita, acquire letters of recommendation and attend an in-person interview. The competition for slots can make this process far more stressful. Before I earned my doctoral degree I completed rotations in schools, hospital settings, foster-care placement, and community mental health sites throughout New York City in order to diversify my training, build my clinical and professional skills, and accrue the required pre-doctoral hours. Sometimes I competed with dozens of other applicants, and other times, hundreds and eventually, thousands of others for an APA-approved internship. The most terrifying part? Plenty of these candidates were just as qualified as I was.
A great application can get you to the door of your desired site. Yay for that. Getting the job, however, often depends on how one does during the in-person interview. The following is a list of suggestions to get you to the other side.
1. Look the part.
Appear well-kept and in-line with expectations. In other words, know your site and their customs. Interviewers will notice socks, earrings/piercings, facial hair, informal interview outfits, sunglasses on heads so be mindful about how you personalize your appearance. Individualized appearances should complement a first impression. Unfortunately, interviewers will notice if you challenge their conventions too much.
2. Arrive before your scheduled time.
Getting there 15 minutes earlier can help reduce natural nervousness around interviewing (breathe!) and afford you time to park, review your game plan, and scope out the site. Showing up frazzled and out-of-breath could diminish your presentation and otherwise polished interviewing skills.
3. Bring your passion and enthusiasm…and the other stuff.
Find something about the site placement that intrigues or interests you and talk about that. It's rare to find a site that fulfills all of our needs (proximity, clientele, supervisors, and personal office). Interviewers are listening to what you say and what you're interested in and will notice if you seem indifferent. Also, make sure that you have brought all requested materials: testing reports, case conceptualization, and/or other writing sample. If you don't, someone else will. Interviewers notice this as well.
4. Know your story and be ready to tell it.
Interviewers want to know about you, why you chose the field, your interests, how you cope with stress, in addition to your experience. Quite often they want to know whether you are someone with whom they can share their space and have small-talk if they run into you in the breakroom. Be your best version of yourself and have a working idea of who you are.
5. Make eye-contact with the interviewers.
Do not ignore the secretary/assistant, female interviewers, minority interviewers, and/or the present placement student/s. In other words, attend to all members of the staff at the site as much as you can manage. Education and practice might be warranted if sustained eye contact and interpersonal skills are areas that you find yourself struggling in. And that's okay to work on.
6. Be prepared to talk about a clinical case.
Interviewees are frequently asked to discuss clinical case examples during interviews. Be ready to talk about the case with examples describing presenting issues/difficulties, theoretical orientation, treatment modality/interventions, and outcome—this is the preferred format. It can help to write main points of the case beforehand, review it, and try to remember it prior to the interview. Also, prepare a case that was difficult to work with and/or a resistant client. Most interviewers will want to know how you work when things get rough.
7. Be prepared to talk about your strengths and weaknesses.
Again, prepare 1-2 examples prior. Phrase your weaknesses as areas that are being worked on. Stay away from "I'm hands on" and "I want to do plenty for the client so I sometimes struggle with boundaries." I've heard these in interviews and they sound as problematic as you see them here.  
8. Review the site and have questions for the interviewer/s.
Many interviews conclude with questions and comments for the interviewer. Sometimes the interviewer ends up answering your questions about the site as the meeting progresses so have some open-ended questions available: What do interns like best about working here? What advice do you give to new students? What do interns struggle most with while working here?
As you can see, the interview process requires plenty of preparation. Few of us can get a desired position without preparation. You've worked hard to get here so use your study tricks to ace the interview too: use note cards, bullet formats, written and oral rehearsal to help prepare you as much as you need. Sit with a mirror, videotape yourself, and/or practice with a friend in order to gain insights and feel more confident. Remember, even the best of us practice for interviews.
Finally, do remember that interviewing is an exciting opportunity and means that you have been selected for the next step. So good luck and get yourselves through the door. Maybe I'll see you next year!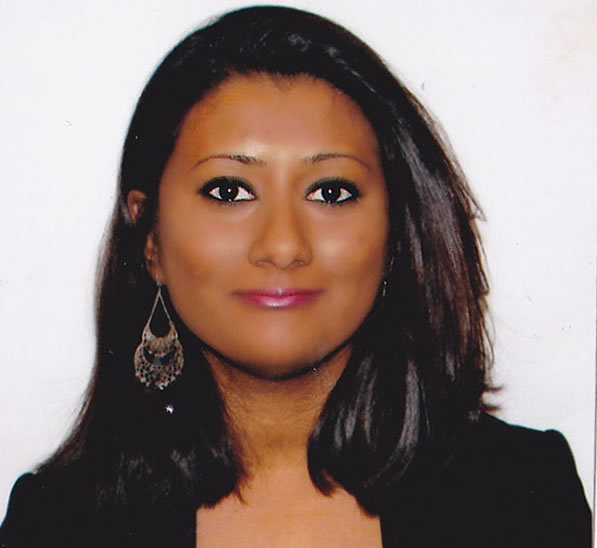 Dr. Odessa Despot, PsyD, LP
Dr. Odessa Despot received her doctoral degree in Clinical-School psychology from Yeshiva University in New York. She is a licensed psychologist and has performed comprehensive assessments and provided individual, group and family therapy in a variety of settings. Dr. Despot earned her B.A. and M.S. degrees at NYU, and worked on the Metro-Baby project with the Center for Research, Culture, Development and Education. She is an adjunct faculty member at MSP and the Director of Diagnostic Testing at Oakland University.
Additional Resources
http://www.apa.org/gradpsych/2010/01/missteps.aspx
http://psychcentral.com/lib/9-ideas-for-increasing-your-chances-of-matching/