The Outstanding Alumni Service Award was established to honor alumni who have made significant personal contributions in their local community through dedication and service to others.  This award recognizes alumni who promote and demonstrate the humanistic values that sit at the core of MSP training in clinical psychology.  This year's recipient, Paula Whitman, PsyD, LLP will be honored tomorrow at the MSP graduation ceremony.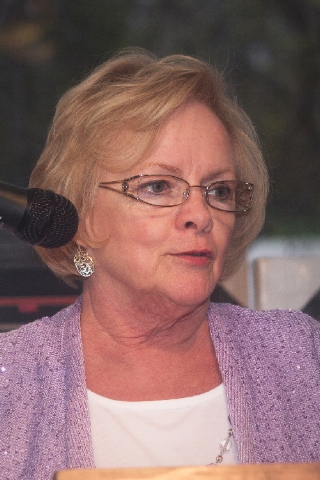 "Those who knew me knew my heart was in it."  Dr. Paula Whitman (PsyD Class of 2004) has dedicated her life to supporting women in recovery from substance abuse dependence.  After ten years of working at the Salvation Army Harbor Light, she recognized that in order for women to be successful in recovery, they needed reliable and supportive housing.  She saw safe housing as the missing piece of the recovery puzzle.
In 1999, Dr. Whitman established Women Empowering Women, Inc. and began gathering community support for her vision of providing a safe and supportive residential recovery space for women and their children.  Her dream became reality in September 2004, when she created  and became Executive Director of Paula's House, a home that could support up to 6 women in residence.
This original Paula's House represented a great start, but Dr. Whitman wanted to add another, bigger space – one that could accommodate more women in recovery and their children in one place.  Through fundraising and strong community support, in August 2013 she opened Paula's House II in a building that can house up to 24 women and their children.  Both homes are cozy and are designed to feel like a private home.  Paula's House II is filled with positive and affirming art work – the sounds of children's laughter mixes with the splash of dishes being washed and women in conversation.  Both homes provide 24 hour support.
Under Dr. Whitman's care, women are given the space and the time they need to commit to sobriety in a supportive environment that affirms their positive choices and offers hope for successful recovery and future independent living.  Residents attend AA meetings, go to therapy, and are taught the skills they need for living.  Paula's House II also provides essential clinical training opportunities for MSP practicum students on an annual basis.
The success of Paula's House established Dr. Whitman as a leader in the Monroe community.  Two years ago, she was asked to run for City Council.  Dr. Whitman rose to this new challenge and won a seat.
Dr Whitman offers her own personal story, that includes struggles with substance abuse, as proof of the possibility of recovery through the hard work of personal growth and the help and support of others.  She credits her experience at MSP for instilling the humanistic values that serve as the guide for her clinical work.  
Confident in the good that her work can accomplish, Dr. Whitman feels inspired on a daily basis by her interactions with the women she serves.  "I feel like I am one of the most fortunate women…because I have purpose."