At MSP, we understand the importance of diverse perspectives to strengthen our community. We're proud that our MSP Board of Trustees brings together diverse clinical psychologists, business administrators, and nonprofit leaders to lead our Institution's ongoing growth and renewal.
The following blog was written by Board Trustee DeAndre Lipscomb, who reflects on his experience on the MSP board and on the ongoing struggle of being Black in America. Thank you, DeAndre, for your wisdom and guidance as a member of MSP's Board of Trustees.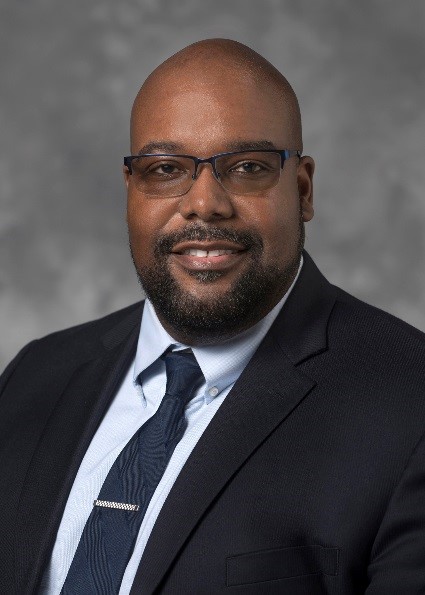 DeAndre Lipscomb is Executive Director of the Lake Trust Foundation and Community Impact Manager at the Lake Trust Credit Union.
I must be honest. I'm exhausted.
We are yet again confronted by the stark ugliness of racism and police brutality and their consequences. We are again forced to justify why Black lives matter and highlight the disparity in the lived experience of Black people.
Let's be frank. This is not just about racially charged violence displayed by some police officers. This is about the devaluation of Black lives in America. It has permeated housing, the criminal justice system, employment, education and many other areas in the business of ordinary living that many take for granted.
In 2020, the color of one's skin can still lead to preference for some and disparity – or the loss of life – for others. Doing your job. Using the gym. Visiting the pool. Bird watching. Staying at an AirBNB. Meeting at Starbucks. Walking home with Skittles.
It's likely you've already heard of at least some of these incidences as they were daily conversation pieces on social media. I'm not sharing them to rehash the unequal treatment or how the bar for normal behavior and access is set higher for Black individuals.
I'm highlighting the sheer volume of experiences to talk about racial trauma, an area where the Michigan School of Psychology can make a difference. The American Psychological Association says that the effects of racism on individuals is a form of post-traumatic stress disorder.
"Many ethnic and racial groups experience higher rates of posttraumatic stress disorder (PTSD) as compared to White Americans. One explanation for this is the experience of racism, which can itself be traumatic.
When traumatization is due to experiences of racism it is sometimes called racial trauma. Racial trauma can result from major experiences of racism such as workplace discrimination or hate crimes, or it can be the result of an accumulation of many small occurrences, such as everyday discrimination and microaggressions."
This comes as no surprise when you realize that these racial incidents are not isolated. They happen all the time. Just google "Police called on person" and insert your preferred activity. 
Imagine going about your life and never knowing if simply being Black is going to thrust you into a confrontation that could turn dangerous or deadly. My three sons and I have all been racially profiled. We have all been stopped by police officers. We are all aware that at any moment our race may be weaponized against us.
In 2020, we are still fighting the same fight as previous generations. To simply live.
It makes me heartsick – and tired. Constantly feeling unsafe is no way to live. It is traumatic.
And, yes, I'm tired of it. But I cannot let my exhaustion lead to paralysis.
Being a Black man, father, business professional, community advocate and diversity and inclusion professional, I can't be silent on this issue or stop working to create change. Like many that fought before us, oftentimes with their lives, it's important to continue to demand an end to racism.
And we can't rest. The effects of systemic racism make the work of MSP students and faculty even more crucial. Mental health struggles do not discriminate. You are essential to the healing of our community as we go forward.
As a Board Trustee, I take pride in the diverse makeup. Our conversations are not always easy, but the respect we all have for each other and the important work of the school leads to great collaboration.
And that's what keeps me going during this turbulent time. I sincerely believe we can make significant contributions to a better and more equitable future through our work together.
On a personal note, I encourage you to embrace self-care, seek out resources and support from others and give help where you can. Social justice requires a lot from us. So, it's important that we take good care of ourselves and each other as we take an active role in changing our society.