From students fresh out of undergrad to professionals who are retraining for a new career, the Michigan School of Psychology welcomes students wherever they are in life. "How I Make It Work"  highlights the diversity of student experiences as they balance classes, work, and life.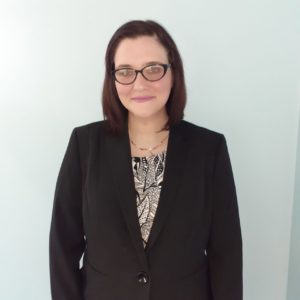 Name: Monique Nash
Program: Full-time MA
Bio: Monique Nash is a full-time student, wife, and mom of two teens. She is incredibly involved in the MSP community as a member of Psi Chi, serving as a MSP Student Ambassador, and the President of The Inclusion, Diversity, and Equity Alliance (IDEA). She is also a member of the American Psychological Association of Graduate Students, and a APA Campus Ambassador, In addition to her coursework and family life she work in Juvenile Justice Homebased Care and is a homeschool and LGBTQIA+ advocate.
When I decided to apply to MSP, it was based on the positive feedback I had heard from a couple of acquaintances who attended previously. I trusted what they were telling me, but it always seemed almost too good to be true. Being an older student who has had quite a bit of experience outside of academia that was not always positive led me to be somewhat skeptical. While I went into this program with a lot of hope for a great experience, I had no idea exactly how incredible it would be. 
I am a mother of two teenagers, a wife, and we run a small hobby farm. My life outside of academics is full and busy. Things come up unexpectedly all the time. I have become adept at dealing with this and I have a really strong support system at home, but it always felt as though it was an inconvenience to those I worked or went to school with. From the moment I set foot in MSP, I have felt more support than I have ever felt before in my entire life. Even at my practicum location of Easterseals, my team supports me and encourages me through everything that is thrown my way. 
Trying to wear so many different hats can be extremely challenging and wanting to do my best in all my different roles can be exhausting. It has been such a breath of fresh air to be in an environment that not only cares about the academics, but about the people as well. I could not be doing grad school at this level without the support MSP is offering me each day. The culture at MSP is one of kindness and empathy. They foster that in the faculty, staff and students who then take that into the community. 
I have had nearly every professor reach out to me personally just to check in. I have had staff do the same regularly. The students who are on this journey with me have become some of the best friends I have ever had the pleasure of knowing. None of this has been easy, but for the first time, I wake up each day ready to face the hard work, knowing it is worth it and that I am well supported in it. 
When people ask me how I do it, I simply remind them I am not doing it alone. I have supportive family and friends, colleagues, professors and mentors, and a cohort that has held my hand every step of the way so far. Asking for help and leaning on those around me is what is getting me through. I feel that who I am as a person is valued and that the human experience is truly understood and appreciated. Being in a graduate program that not only teaches but embodies unconditional positive regard is making all the difference. And I am eternally grateful. 
To anyone considering graduate school for clinical psychology, my best advice is to lean on those around you. If you come to MSP, stay ahead of the curve on work. Don't wait to get things done. If you are struggling, ask for help. Everyone here wants you to succeed. Get up early or stay up late to get in a bit of quiet time for yourself, whichever works best for you. Get the phone numbers of those in your program and stay in contact with them. They understand what you are going through better than anyone else will. Take entire days off and do nothing, and don't feel guilty about it. Really dive into the program and get the most out of it while you can. It is life changing and worth it. Mostly, don't just try to survive it, but enjoy it.