As a member of the Admissions Committee for MSP's Master's in Clinical Psychology program, a large part of my job is assessing professionalism and readiness for entry into a graduate-level program. For me, this assessment begins much earlier than the face-to-face interview. It begins as soon as I receive an initial communication from a prospective student, which frequently happens via email. For prospective students, it is important to remember that while these initial communications may be brief, they create a lasting first impression- for better or for worse. Check out the tips below on making a professional first impression via email:
What does your email address say about you?
It may sound silly, but your email address is important. Having an inappropriate email address like [email protected] or [email protected] is the equivalent of showing up to a job interview in street clothes. If you're still using the same email address that you when you were a teen, its likely time to make a change. Try to avoid email addresses with hobbies, nicknames, or lengthy numbers. The best email addresses are simple and easy to understand.
SUBJECT: _______________
The SUBJECT: field is the window to your email and often determines whether your email will be opened, prioritized, or flagged as spam. It is best to choose a short, simple, and informative subject line that conveys the purpose of the email. For prospective graduate students, a good subject line may be something like "MA Program Inquiry" or "Interest in Graduate Programs."
Addressing 101
When addressing new contacts, it is always best to initially use the highest level of courtesy (Dear Ms. Meade, Hello Dr. Franklin, etc.). If you're unsure whether someone is a doctor, check the credentials next to their name first. The letter "D" (like PsyD or EdD) usually indicates a doctorate. If you're unsure what somebody's credentials mean: Google it! In future communications, watch out for cues that the contact is comfortable being addressed in a less formal way and make changes accordingly. For example, they may sign their name "Julia" or say something like "You can call me Bob." Until the cues are clear, continue to address them the same way that you did in your initial email.
Content
Be careful of making the assumption that email is a casual form of communication. Using proper introductions, sentences and punctuation sends the message that you take writing seriously (an instant plus for the Admissions Committee). It's important that the content of your email is clear and concise without being overly wordy. If your contact opens an email and sees numerous paragraphs, they are less likely to read it. The goal is not to make them hunt for the most salient pieces of information. If you find that you cannot adequately express yourself without using multiple paragraphs, then a phone call may be a better way of communicating. When it comes to email: the simpler, the better; therefore, refrain from using colors, untraditional fonts, and emoticons.
Proofread, proofread, proofread!
Make it a habit to proofread every email before pressing the "send" button. While it may be easy to scan for spelling errors, take the time to re-read the email to make sure each sentence makes sense. Reading it aloud can be extremely helpful, especially in determining whether sentences sound redundant. Remember, every sentence that you write demands someone else's extra time. If you don't have time to adequately proofread an email, it's best to save it as a draft and take the time to look at it later.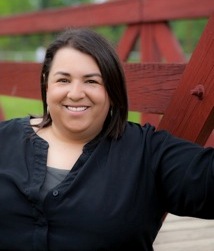 By Dr. Jill Castro, PsyD, LP, Clinical Training Administrator