Terry Thomas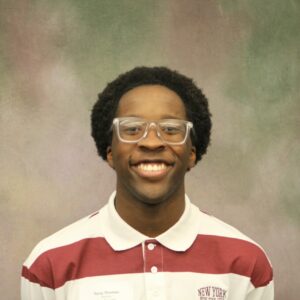 Hometown: Westland, MI
Program: MA
Book I would recommend: Native Son by Richard Wright
Favorite Quote: "Comparison is the thief of joy." -Teddy Roosevelt
What would people be surprised to know about you? 
One thing people would be surprised to know about me is that I love to dance. I am really shy and introverted, but I love music, and dancing and singing are some of the few outlets where I really get to express myself.
Name a cause you are passionate about.
A cause I am very passionate about is mental health. As someone who is African American, that topic is usually seen as taboo, but as someone who has loved ones and friends who were diagnosed with anxiety and depression, I hope I can battle the stigmas of those who struggle with mental health and give them the help that is so needed for minorities.
Why did you choose MSP?
I chose MSP because of the dedication to the field of psychology and I figured this would be the ideal school for me to perfect and hone in on my craft.
What do you want to do with your degree?
I hope to one day have my own private practice where I get to work with adolescents and young adults in the Black community and those who also identify as LGBT+ where I can provide therapy and counseling services.
What are you most looking forward to about your program?
I am looking forward to exploring different fields and techniques of navigating the field of psychology and expanding my knowledge on the subject for my future career.