Each year at graduation, two students (one MA, one PsyD) are awarded the Marjorie Scott Scholarship for Excellence (MSSE) in recognition of excellence in academic achievement. Students are invited to apply during third semester, and the winners are announced during MSP's annual commencement ceremony.
We are delighted to announce that Jayde Baehr (MA) and Jared Boot-Haury (PsyD) are this year's recipients! Jayden and Jared were honored during this year's commencement ceremony. 
This year's MSSE master's award recipient is Jayden Baehr, an outstanding student in MSP's Master of Arts in Clinical Psychology program.
As a student in the MA program, Jayden has demonstrated an outstanding dedication to the humanistic tradition. He took on an active role in the MSP community as the President of the Inclusion, Diversity, Equity, and Alliance (IDEA), a student organization that works to make MSP a welcoming place for everyone. Jayden also served as a student ambassador, a role in which he never hesitated to lend a hand and speak with prospective students. In addition to his campus involvement, Jayden has also engaged in classroom research and presentations that have clinical applications.
Outside of MSP, Jayden has shown his ability to view and treat clients holistically during his practicum experience at Hegira Health Inc. Jayden provided biopsychosocial assessments where he was able to examine the biological, psychological, and social factors that could be contributing to clients' distress. In addition to his own caseload, Jayden also took advantage of shadowing different types of clinicians at the site. He is an excellent example of a humanistic psychologist.
As noted by Dr. Blackstock in his recommendation, "What is very clear to me in sitting with him [is] that he is invested in getting the best education and training possible, in which he is an active participant. In speaking with Jayden about his experience in the program and his career goals, it was clear that he holds a deep, sincere passion for psychology."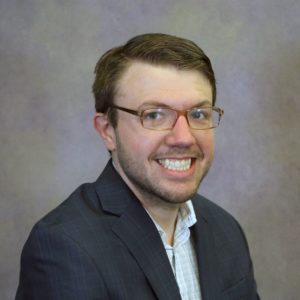 This year's recipient of the MSSE PsyD award has made a lasting contribution to MSP's doctoral program. Jared Boot-Haury is an outstanding student in MSP's Doctor of Psychology program and an alumnus of the Master's of Arts in Clinical Psychology program.
While at MSP, Jared has been highly involved in the campus community serving in leadership roles for the Inclusion, Diversity, and Equity Alliance and Psi Chi. He expanded upon this leadership by serving as a teaching assistant for research methods and psychometrics courses, where he enthusiastically shared his knowledge with other students. Jared also took advantage of on campus research opportunities by joining multiple research teams as a research assistant and then as a co-investigator.
Jared has embodied MSP's mission of transforming the world through his dedication to clinical excellency, research, and advocacy work. In addition to his doctoral work, he pursued additional training including a sex therapy certification, couples therapy training, attending the APA's Emerging Leadership Academy, and other trainings to increase his competence as a clinician. He has presented at local, regional, national and international conferences such as the WPATH Scientific Symposium, APA, and the Midwest Psychological Association. While completing the PsyD program, Jared earned a graduate certificate in LGBT Health Policy & Practice and has utilized this, and his knowledge of psychology, to advocate for the LGBTQIA+ community. This work includes co-authoring a position statement for AASECT which was the first-ever statement on culturally competent care for asexual individuals, as well as contributing to the development of policies and programs for other professional organizations. For his work, Jared has received numerous awards including a grant from Blue Cross and Blue Shield of Michigan and the Distinguished Student Contribution Award from APA Division 44, among others.
As noted in Dr. Cusick's recommendation, "Jared is a sincere and highly motivated individual and has consistently expressed his intention to excel in competency and effectiveness as a clinical psychologist. Putting forth a solid effort in his academic, research, and clinical work, Jared was an exemplary practicum student. He is a passionate doctoral student who uses his academic, clinical, and research training to improve the lives of clients, peers, and others."