Almost seven months have passed since I graduated from MSP with my doctorate in clinical psychology. I still remember the day when I made my final decision to return to school despite being 59 years old with the clear realization that graduation wouldn't occur until I was at least 63 years old. While I contemplated the ups and downs of this reality, fulfilling a life-long dream of obtaining my doctorate was far more exciting than thinking about the what-ifs of being an older student.
Little did I realize that being a student again would entail many sleepless nights consumed with writing and rewriting papers, studying for exams, while trying to master technology (which continues to be an ongoing pursuit). Despite the challenges I experienced as an older student, I am forever grateful that I valued my intuition, which helped guide me in my decision to return to school and reconnect with my passion for lifelong learning.
Although my decision to return to school was influenced by many factors in my life, my ability to trust my intuition continued to be a theme in my life. So much so that my dissertation topic was, "What is the clinician's experience of utilizing intuition in clinical decision making?" Now the demands of being a doctoral student have dissipated, and the new challenges of being a post-doctoral candidate are my new reality, my continued awareness of paying attention to my intuition is paramount.  
As I embark on this next journey of life, I am excited at the prospect of continued opportunities to grow both professionally and personally. Currently, I am co-teaching masters students with another seasoned clinician and professor and sharing in the students' experiences as they blossom into more competent and confident clinicians. It is unquestionably one of my best experiences post- graduation.  Being able to share my experiences and knowledge with the next generation of clinicians is not only an inherent stage of generativity, but continues to provide me with further opportunities for growth and wisdom.
Going back to school has been the best gift I could have given myself.  Following my intuition not only has enabled me to fulfill a life-long dream, but has served as a reminder that dreams can be achieved at any age.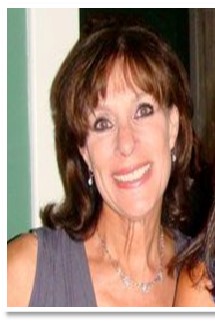 Freda B. Lerman, PsyD, LLP, LPC (MSP PsyD 2014)
For the past 35 years I have worked as a clinician treating adolescents, and adults struggling with depression, anxiety, life transitions, women's issues, and marital and family conflict. My years of diverse clinical experiences have highlighted the importance of working collaboratively with clients to help them discover their strengths while having compassion for their struggles, working toward increasing their opportunities for growth and change.  I work from a humanistic, psychodynamic perspective that incorporates cognitive behavioral techniques to help empower clients to become the best version of themselves.