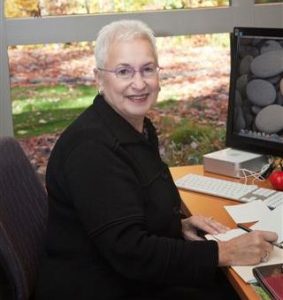 MSP's 40th anniversary open house celebration will be held on June 5th from 11 AM to 2 PM. In this week's blog Dr. Diane Blau, MSP Co-Founder and President Emerita, shares her thoughts on this upcoming milestone.
I am excited to take part in the 40th anniversary celebration of MSP on Sunday, June 5!  While it certainly dates me, I have been privileged to enjoy all of the school's iterations:  Merrill-Palmer Institute (MPI), Center for Humanistic Studies (CHS), Michigan School of Professional Psychology (MISPP) and now the Michigan School of Psychology (MSP).
Forty years of history reflects moments of doubt and courage, rejection and promise, but always victory at the end.  We stand on the solid foundation of humanistic values and rest on an optimistic belief in human potential. This is the narrative that weaves though our magnificent and colorful story.
Come to hear stories of our past and see the beautiful expanded MSP campus. Join me in experiencing pride in a school that has held onto its roots while upholding the highest academic and professional standards.
***
The 40th anniversary celebration will take place in a open house format allowing attendees to tour the newly expanded campus, which includes the Michigan School Psychological Clinic, hear a brief oral history of the school, and see student research posters. Memories from alumni and the MSP archives will be shared throughout the event. A formal program featuring remarks from co-founders Dr. Diane Blau and Dr. Bruce Douglass, Oakland County Executive David Coulter, and a current student will take place at noon. We look forward to seeing you there.
The open house will be held from 11 AM to 2 PM on June 5th on the MSP campus, located at 26811 Orchard Lake Road, Farmington Hills, MI 48334. Please RSVP here: https://msp.edu/anniversary/.