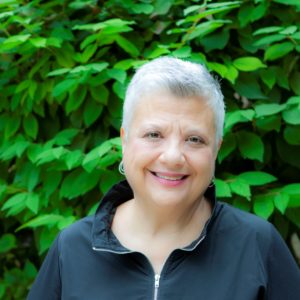 June is Pride Month – a time to celebrate and support the ongoing fight for equal rights for the lesbian, bisexual, gay, transgender, and queer (LGBTQ) community. Pride Month reminds us of how far the LGBTQ movement has come and how far there is still to go.
Feeling love and acceptance for one's personal identity is essential for well-being. For the past few years, MSP has been proud to gather students, faculty, and staff to march in the Motor City Pride Parade to demonstrate through public action our support of the LGBTQ community.
MSP President Fran Brown leads by example in her advocacy of LGBTQ pride – in June and all year round. Below, she delves deeper into why Pride matters to her – professionally and personally.
MSP has openly demonstrated its support of Pride month and recently marched in the Motor City Pride parade. What do the Pride movement and humanistic psychology have in common?
Humanistic psychology is built upon a foundation of unconditional positive regard, a concept first brought forward by one of the founders of humanistic psychology, Carl Rogers. At our core we believe in the inherent value of all human beings, regardless of race, nationality, religious beliefs, sexual orientation, gender identity or socio-economic status.
Going beyond that belief, we are also an affirming community and teach psychotherapy in accordance with the American Psychological Association's guidelines on therapy with LGB and transgender clients. That means we celebrate individual differences and validate and advocate for the needs of sexual and gender minority clients.
How does celebrating Pride month resonate with your leadership direction?
Celebrating and promoting diversity is a hugely important value to me – both personally and professionally. I'm proud that the LGBTQ community is well-represented on our campus. Ensuring that we maintain a diverse and culturally competent faculty, administration, and student population is one of the top three priorities of my leadership vision. We continue to make progress in this area, yet I know we have more work to do.
Can you say more about MSP's efforts in this regard?
We recently pulled together an impressive list of the activities we've facilitated this year – and the academic year is not over yet! We've facilitated topics such as working with American Indian and Latinx clients in therapy, the rise of anti-Semitism, coming out for LGBTQ youth, and racial issues that arise in clinical work, on campus, and in society as a whole.  Our First Annual Cultural Competency Conference was a major success, with more than 70 attendees and 16 speakers, including our keynote speaker from Howard University, Dr. Sarita Palmer. And we continue to infuse multi-cultural best practices in our curriculum, admissions, and employee recruitment processes.
How has your experience belonging to the LGBTQ community influenced your leadership style?
Being part of a marginalized group increases my sensitivity to other types of diversity and multiculturalism. I strive for a leadership style that is sensitive to the challenges and stressors born of differences that threaten physical and mental health, including career satisfaction of those who are so committed to the work of this institution. I'm in the unique position to have lived many years enjoying heterosexual privilege. That all changed when I came out mid-life and suddenly experienced the world in an entirely different way. The experience of that shift informs everything I do.