MSP students know Mike Diegel as the friendly library clerk who knows everyone's name by the second week of class. Mike was kind enough to answer a few questions (many of his own devising) for our latest Staff Spotlight.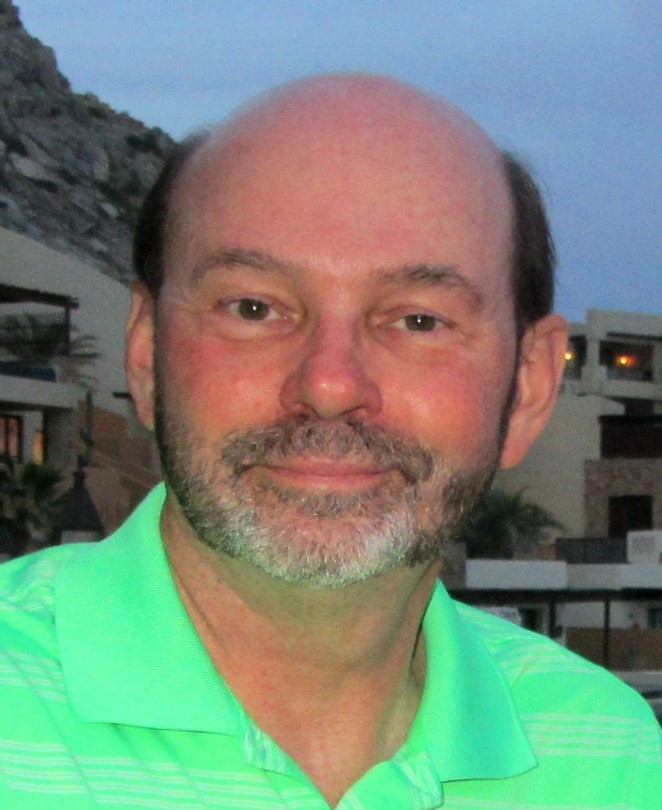 Give us a snapshot of your professional background:
I earned a bachelor's degree in Journalism from Wayne State University a long, long, long time ago. Before joining the staff at MSP as Library Clerk in 2013, I worked for many years in the commercial film and video business, first at a film laboratory in Detroit, and then at a video post-production house in Southfield. I spent time as film printer, film color timer, video colorist, motion-control operator, in-house producer, scheduler, and librarian.
Where did you grow up?
I was born in Ferndale. Now I live in Commerce Township, with stops in Clawson, San Diego, Maumee OH, Clawson again, and Royal Oak along the way.
What is your personal philosophy/motto?
Go with the flow, not too high, not too low. (classic Enneagram 9!)
What would you do (for a career) if you weren't doing this?
Something in the golf industry.
Why do you enjoy working at MSP?
Great people, peaceful surroundings, perfect job for my current life situation.
What would you most like to tell yourself at age 13?
Take a few chances, speak up for what you want more often.
What is one thing you cannot resist?
Playing another nine holes……..
What's your biggest pet peeve?
People who don't realize that we are the caretakers of this planet, not the owners.
What would people be surprised to learn about you?
I played ice hockey goalie for 42 years, and I play guitar and sing in public from time to time. 
What do you do in your free time?
Golf…..dining out and traveling with the lovely Dr. Ronda…..watch TV series and movies…..golf some more.