Reflections from President Blau
October 7, 2015

October marks the first installment of a monthly blog feature from MSP President, Dr. Diane Blau, discussing what's on her mind and in her heart regarding MSP and the field of professional psychology.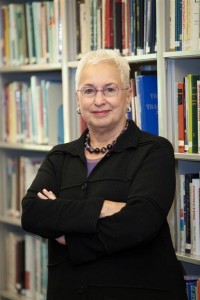 Since my early years as a licensed psychologist, I attended countless professional presentations, the majority offering continuing education (CE) credits. While CE's were not required in Michigan, I always signed in and out of these meetings and dutifully held onto the certificates granted, thinking that one day, Michigan would be requiring evidence of ongoing professional development, similar to national practice. I must admit that while I was taking advantage of these learning opportunities, I felt a sense of pride that I was doing this of my own volition. No longer will this be the case. Now for first time in Michigan history, limited and fully psychologists will be required to obtain 30 hours of continuing education (CE) with each two-year licensing cycle.
On September 15, 2015 revised Administrative Rules of the Board of Psychology went into effect, which establish and explicate these requirements. CE's will begin with the September 15, 2016 licensing cycle. That is, if you renew on or after that date, you will need 30 CE's, including two hours in pain and symptom management and 3 hours in ethics. No more than 12 hours can be earned in one 24-hour period. The licensee must retain documentation for a period of 3 years from the date of applying for renewal. A list of CE activities is provided in the Administrative Rules starting on page 15.
I am happy to report that MSP is finalizing relevant and meaningful continuing education courses to meet the needs of students, alumni and the psychological community. Look for the topics listed below to be the first of many to be offered.
I hope that you will consider joining us at MSP for extended study.  I look forward to seeing you.
Diane