Kylie Kowalski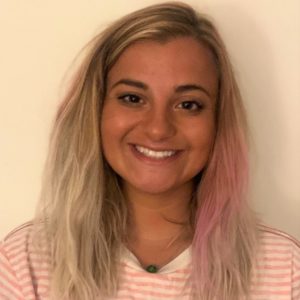 Hometown: Grand Haven, MI
Program: PsyD
Book I would recommend: The Sirens of Titan by Kurt Vonnegut
Favorite Quote:
"Our everyday creativity is anything but a frill or an extra. It helps us adapt to changing conditions, may keep us alive, and shows us just what we are living for." Ruth Richards
What would people be surprised to know about you? 
People might be surprised to know that art is my secondary passion! I planned on pursuing a career in the arts until my first psychology course.
Name a cause you are passionate about.
I am passionate about guiding homeless individuals towards long-term stability through mental health care and case management. This goes along with my drive to provide high-quality, individualized care at the community mental health level.
Why did you choose MSP?
I choose MSP for my master's degree because the school's mission aligns closely with my personal values. I was also attracted to attending a school specifically dedicated to the professional practice of psychology. After having fulfilling experiencing in the MA program, it was an easy choice to select MSP for my doctorate education.
What do you plan to do with your degree?
Although I do not currently have any concrete plans, I am drawn to community mental health. I am eager to explore my other interest throughout the program and see where they take me.
What is your plan after graduation?
I don't have a specific plan at the moment but my hope is to make an impact in my community and work with under-served populations.
Interested in being featured in the Student Spotlight?